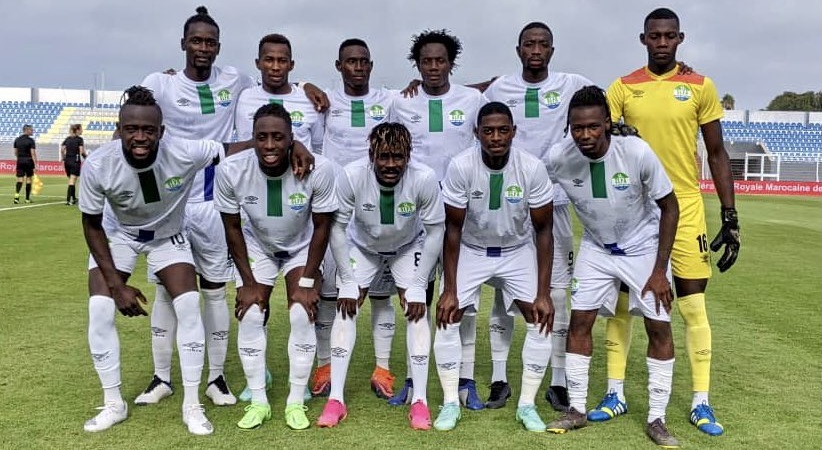 Leone Stars Set to Depart Freetown For Cameroon on Thursday 6th January Ahead of AFCON 2021
The Head of Media and Marketing in the Sierra Leone Football Association Ibrahim Kamara has Confirmed to members of the public that Leone Stars will depart the shores of Sierra Leone For Cameroon on Thursday 6th January 2021.
The Communication officer was responding to question in a radio talk show with Radio Democracy updating the public about the team's preparation to Cameroon
He confirmed that the team is currently camped with 99% of the players at the Golden Tulip Hotel Freetown. He noted that the decision is in line with CAF stipulated regulations as in relation to the date set by the organizers to look after teams. He further stated that the team didn't travel early to Cameroon because that would have served as a burden to the government.
Kamara confirmed that the Sierra Leone Football Association has recruited many support staffs to boost the technical team. Notable amongst these staffs are experienced local coaches and the recent appointment of the Belgian Jeros De Vos as the new Sport Therapist for the team, as the country prepares for the Total Energies Cup of Nations 2021 in Cameroon next week
Joris is a qualified Belgian sport Care Therapist with a wealth of experience, having worked with top class Players in Belgium, France, England and Spain
He is expected to arrive in Douala, Cameroon on Monday January 3rd to effectively commence work as his contact spans from December 27th till the end of the AFCON tournament in Cameroon next month.