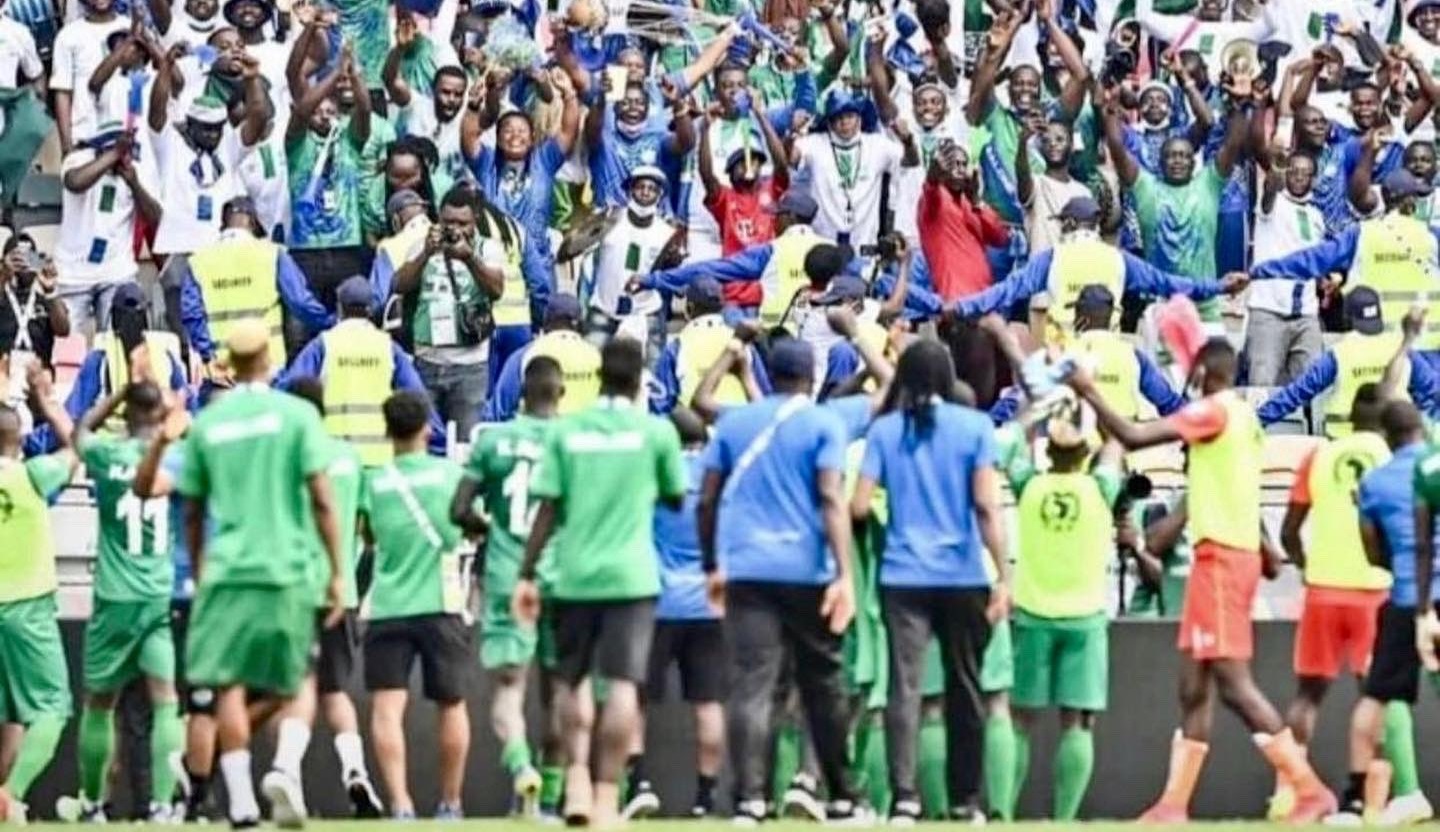 Leone Stars' Sterling Performance Attracts The World After 25 Years
It might be unstable like a waving flag. It seems its going to be a home coming of the champions that were once known as underdogs. Yes! Surely, the young lads are destined to bring home the much-awaited trophy.
The excitement about the TotalEnergies African Nations Cup is that Sierra Leone has surfaced like a morning sun, it has blossomed like a rose flower releasing the all wanted fragrance after some 25 years.
It has come back and left many amazed, where in the world once more heard about Sierra Leone in a positive news amidst our previous challenges like the long civil war, mudslide, political uprising, Ebola and COVID. This time, it is for the most powerful sport in the world where eminent love and peace are shared and showed in football.
25 years of come back and 25 years to showcase raw and real talents in Sierra Leone. This Nations Cup has portrayed that Africa has it better, more prospects in the most loved game.
This 25 years of comeback means a brand new era for Sierra Leone in modern football. Sierra Leone is a second hand new baby in the hood; where better chance awaits our young generation. In the African Nations Cup, Sierra Leone has taken on two great nations, holding one on a goalless draw and the other to a 2 all draw.
Once known as the underdogs, those young energetic players are now becoming the champions ahead of this game. This 25 years of comeback has proven to the world that a born star, a new dawn in the life of our striker Musa Kamara alias (Tombo) who has twice returned home from trials in Europe for some certain reasons, is certainly going to attract big clubs after his superb performance in his debut for Sierra Leone.
Many thought after that incidence, it was the last for his fame and career not knowing that this young super star is a good wine that is getting better with time. It would interest many to know that parents who once saw football in Sierra Leone as a mere waste of time are now embracing the sport for their male and female kids.
This 25 years of football been in limbo, has now served as an era of hope for Sierra Leoneans both at home and abroad.