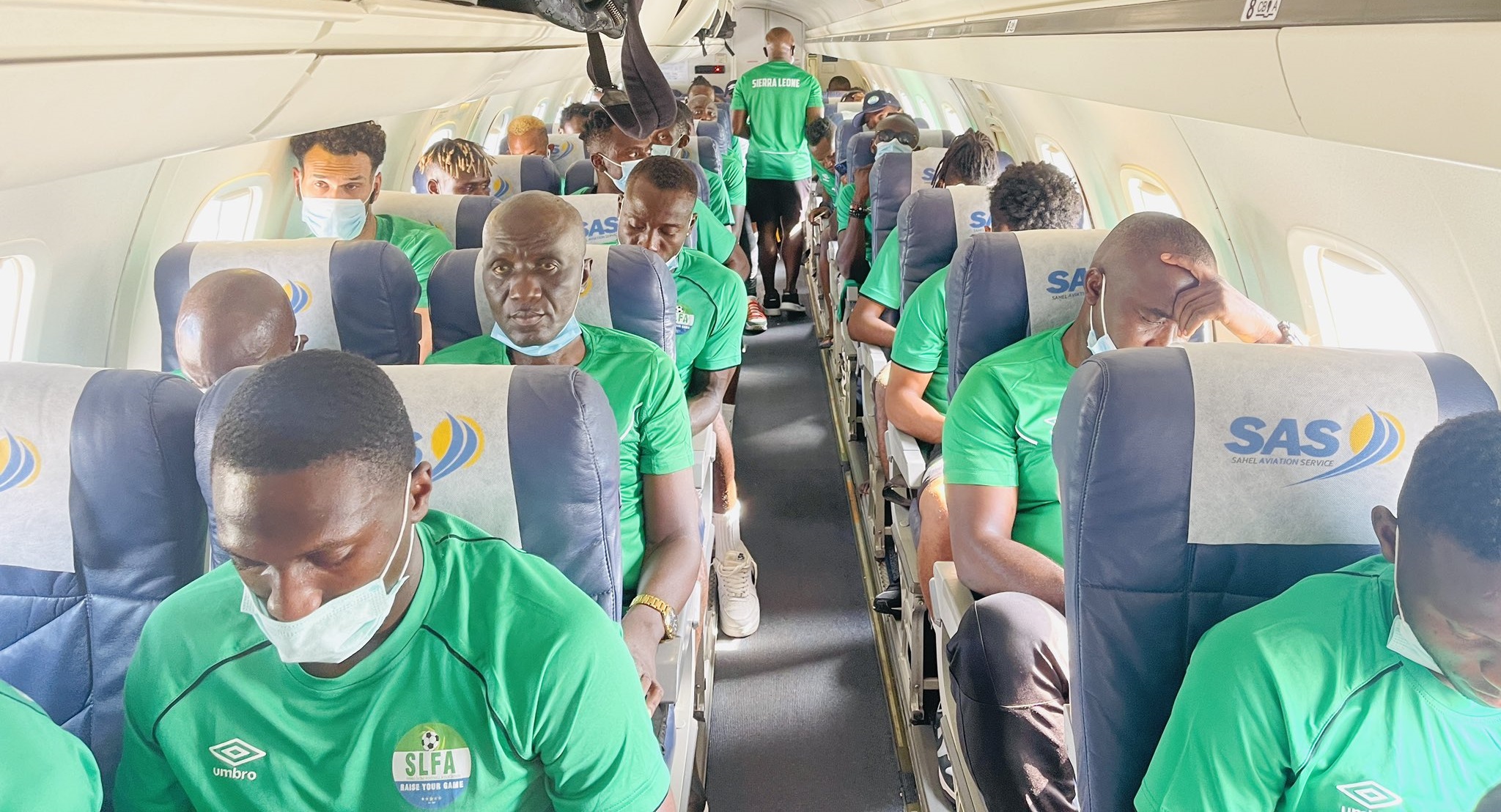 How Leone Stars Were Stranded at Lungi Airport as Flight to Cameroon Delayed
The Leone Stars of Sierra Leone were stranded at the Lungi Airport on Thursday where they were due to board a chattered flight to Cameroon for the 2021 African Cup of Nations (AFCON).
Sierraloaded learnt that the delay was as a result of COVID-19 test results which did not come out early.
The chartered flight on SAS Airline which was scheduled for exactly 2pm did not happen until about 3:55pm, Sierraloaded learnt.
On their way to the Lungi Airport, the team was followed by large procession of supporters chanting songs of victory after 25years of absence in the African Cup of Nations competition.
The delegation Comprise the 28 man squad, technical staffs and the team manager Babadi Kamara, President of the FA, Thomas Daddy Brima and Head of Media Ibrahim Kamara
The Leone Stars of Sierra Leone is returning to Africa's flagship competition for the first time since their second participation in South Africa in 1996.
The Leone Stars are zoned in Group E with reigning African champions Algeria, Cote d'Ivoire and Equatorial Guinea. They will begin their campaign on January 11 against the Desert Foxes at the Japoma Stadium in Douala.