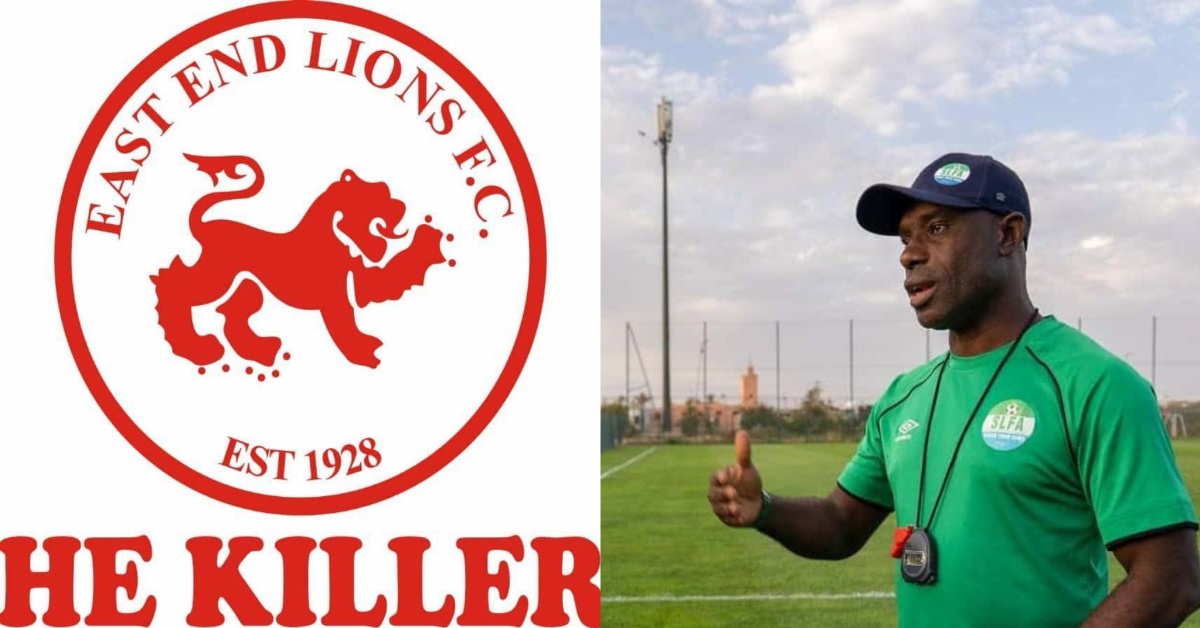 East End Lions Executive Backs Coach Zappa Amid Calls For Sacking
The Executive Committee of East Lions Football Club has thrown their support for head coach Francis Zappa Koroma after fans protested for his sacking after back-to-back draws in their last two games.
Fans of the country's oldest football club protested outside their home turf after failing to beat Old Edwardians.
However, the Executive Committee headed by Anthony Navo Jr., in a meeting with the coach and technical team apologised for the fans' behaviour and pledged their support to the coach and the entire team.
Navo also urged the coach and entire team to stay sharp as they look to better their last season's performance.
He noted that the Management has made a lot of investment in the team and infrastructure and that the only pay-off should be winning the league.
Learning from the last game's lesson, he urged the heads of the fan club to work together with security apparatus and the police to ensure adequate security for future matches.
He made a clarion call to all fans to back the team in bad times and encouraged them to have faith in the team.
The club captain, Kemson Fofanah appreciated the the executive committee for their belief and promised that they will give their best in future matches.
The committee made a pledge of NLe 20,000 winning bonus which will be available in their match against Central parade on the 22nd January.
Lions are currently sitting at third place with 14 points after 8 games. The team, however, has the best defensive record with conceding only two goals this season.