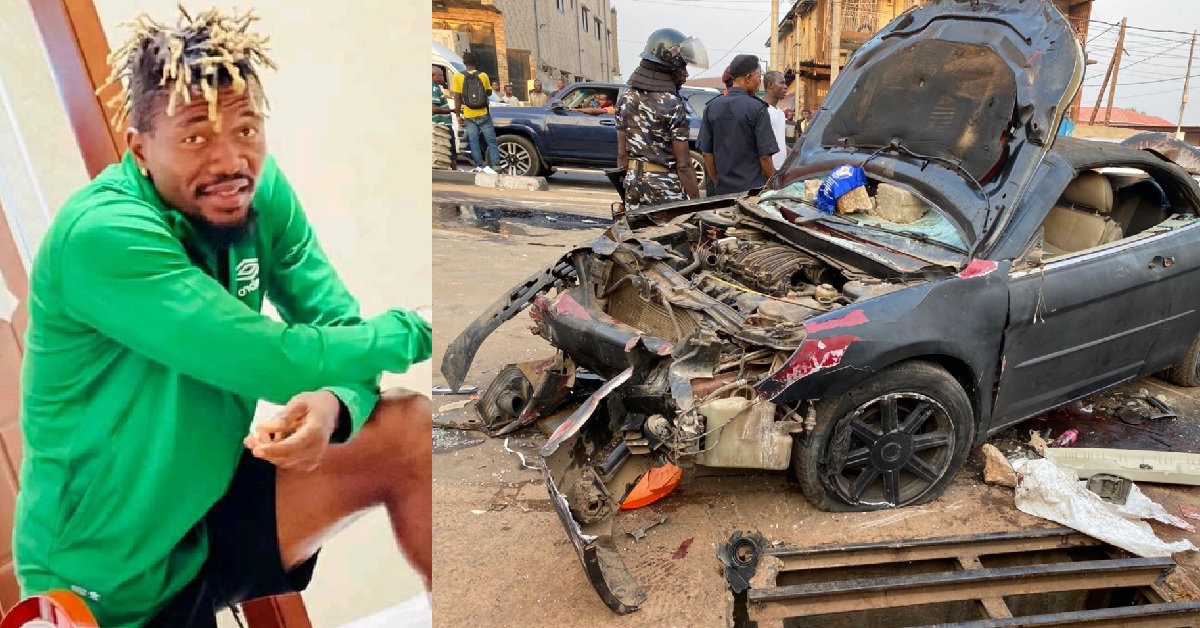 Leone Star Midfielder Mahmoud Fofanah Involves in a Fatal Car Accident
Popular Leone Stars Midfielder Mahmoud Fofanah has involved in a horrible crash with a Vehicle [ Poda-Poda] Driver  at Wilkinson road of which 3 has already been reported dead and others injured.
The ghastly collision took place at around 6:00am this morning Saturday 29th January 2022  at Indian Temple, Wilkinson Road in Freetown.
The Leon Stars and FC Kallon Midfielder who is popularly dubbed as Lampard was involved in a ghastly collision as medical practioners have already  pronounced some victims dead.
It is a normal routine for women living down the slum areas at Wilkinson to cluster at Indian Temple Junction within the hours of four to six (4am-6.am) to board commercial mini bus (Poda- Poda) heading to the market popularly known as "doffcut". However, today was a sad day for the said passengers as they suffered this  horrific cruel fate.
Fortunately, Both Mahmoud Fofanah (Lampard) and the  Vehicle [Poda-Poda] Driver escaped after the occurrence of the accident. The midfielder is  safe and currently responding to treatments.
Though the FC Kallon Star was not part of the Leone Stars AFCON Campaign, he was featured by Coach Keister in Leone Stars friendly matches in Morocco and Turkey.