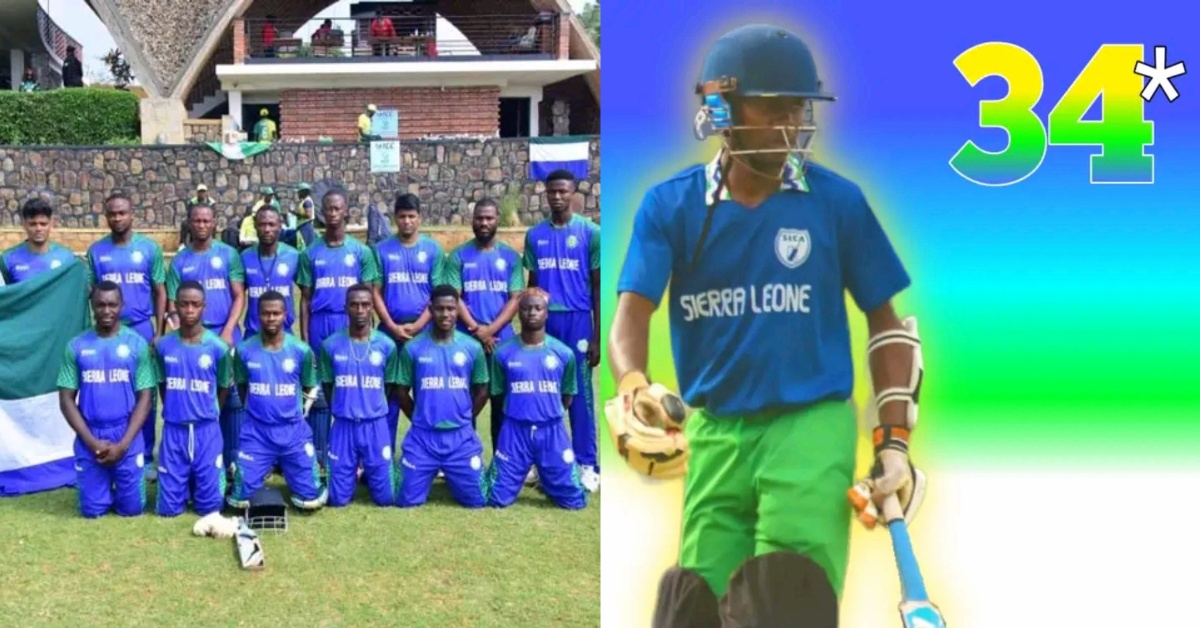 Sierra Leone Male Cricket Team Excels in ICC Men's T20 World Cup
The Sierra Leone  Senior Men's Cricket team has excelled in the ongoing T20 World Cup Sub-regional Africa B qualifier in Kigali Rwanda
Under the leadership of their new South African coach, Sierra Leone has won four consecutive victories against Ghana, Cameroon, Eswatini, Ghana and Gambia in the competition.
Though Sierra Leone initially suffered two defeats against Nigeria and Tanzania, the resilient team came strong against their fierce opponents to change the narrative.
Sierra Leone is set to play their final match against Mozambique on Friday 9th December 2022. A win for Sierra Leone will earn the 3rd Position, enhance its ICC Men's T20 global ranking and also partake South Africa Premier League and the All Africa Games in Ghana.