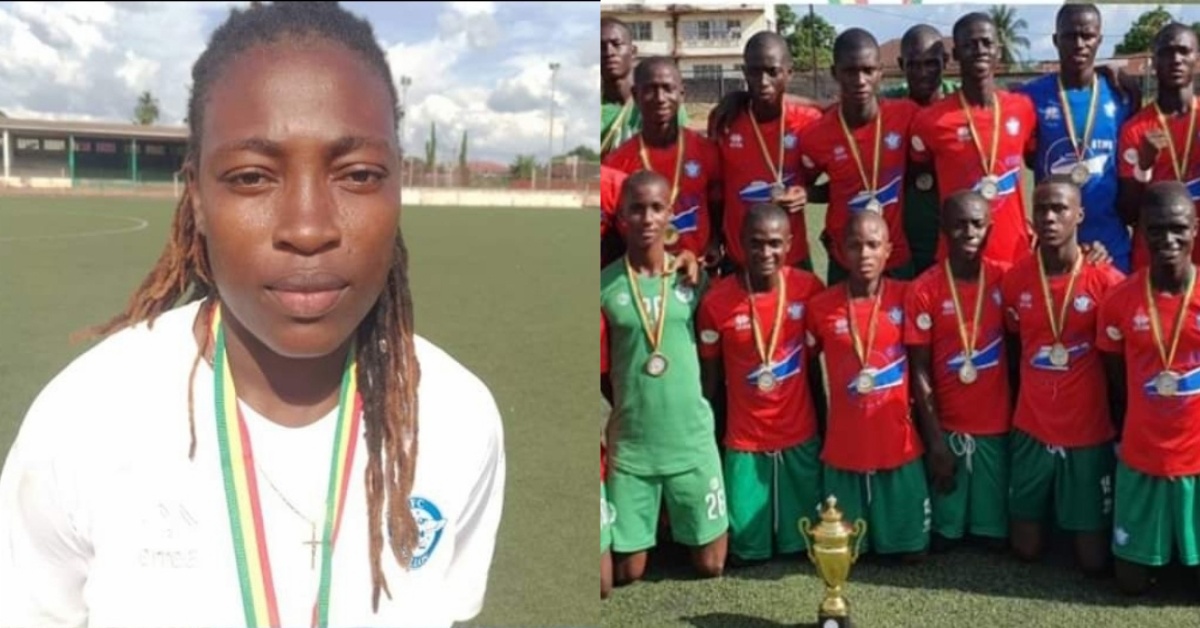 Female Coach Martha Guides FC Kallon U-17 to Triumph In The Youth Football Festival
FC Kallon Under-17 side edged Makeni All-Star U-17 1-0 to be crowned champions for the Under-17 category of the three-day youth football festival organised by Star Sport Academy at the Makeni Wusum field which climaxed on Sunday, 4th December 2022.
The match also marks their second meeting after a 1-1 draw in the group stage, however, Striker Mohamed Lamin Kanu's brilliant finish in the first half proceedings of the final was enough to earn his side the silverware of the festival's Under-17 category.
Skipper Abdul Rahman Kamara who plays as a winger for FC Kallon Under-17 side was named the best player, while his teammate Lassana Sillah sealed the best goalkeeper's gong.
Speaking to this Media, Head Coach of the FC Kallon youth side Martha Hannah Conteh who also bagged home the best coach award for the Under-17 category expresses delight to have clinched the trophy being the only female coach that participated in the youth festival.
"it means a lot for me because it shows that I can display my knowledge in the profession and what I have taught my boys of which they have been with me for the last two years" she disclosed.
Conteh is among the coaches that have participated in a License B course organised by the SLFA further that while still engaging in capacity building, attracting a professional contract is among her dreams for the next five years.
"I have had a successful journey in grassroots football producing the first-ever captain of the Craig Bellamy Foundation who is now in the diaspora, also every year my boys do have a promotion to FC Kallon senior side participating in the country's top-tier league and many of them have established themselves both at the club level and the national categories" she concluded