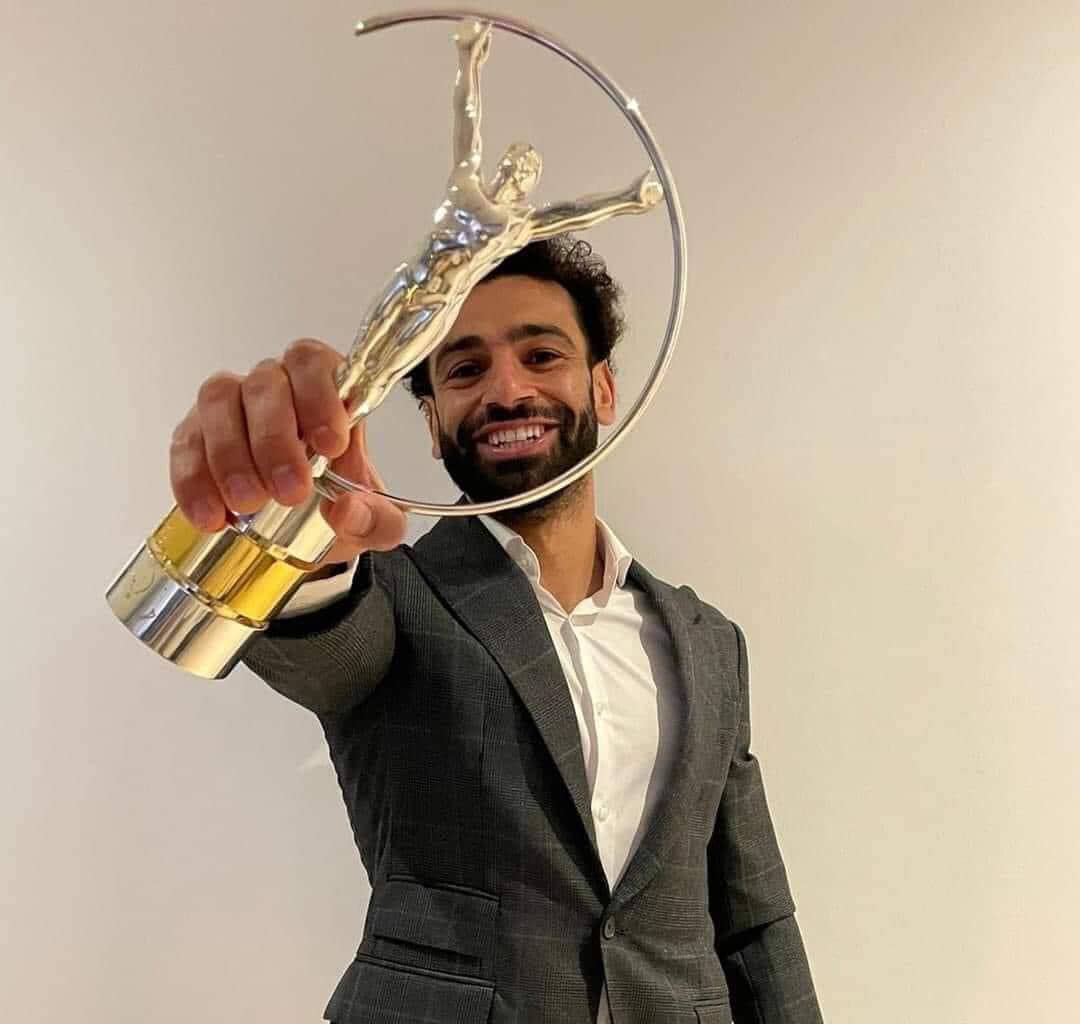 Liverpool's Mohamed Salah Wins 2021 Laureus Sporting Inspiration Award
Liverpool's forwarder and captain of the Egyptian National Team Mohamed Salah have won the  2021 Laureus Sporting Inspiration Award.
The award is presented to an organization or athlete who uses their platform to bring about positive contributions for the good of society by way of ending violence, discrimination, and disadvantage through sport.
Salah was among several winners of the 2021 Laureus World Sports Awards unveiled at a virtual awards ceremony from Seville, Spain, on Thursday.
Salah has also been instrumental in improving life in his home village of Nagrig, where he has contributed towards building social infrastructure, including a school, an ambulance, and a hospital unit.
Salah on the reception of the award took to social media to say he was "very proud" to receive the award, which he dedicated to fans of all sport all over the world.
"Many times, football players win awards and automatically thank our fans. This time, I will dedicate this award not only to our fans but to all the other sports fans around the world."
"This past year has been a very harsh reminder of the fact that sport, including football, is nothing without fans. Everyone in the world of sport can be replaced, fans cannot."
Laureus Sport for Good currently supports more than 200 programs in over 40 countries that use the power of sport to transform lives.