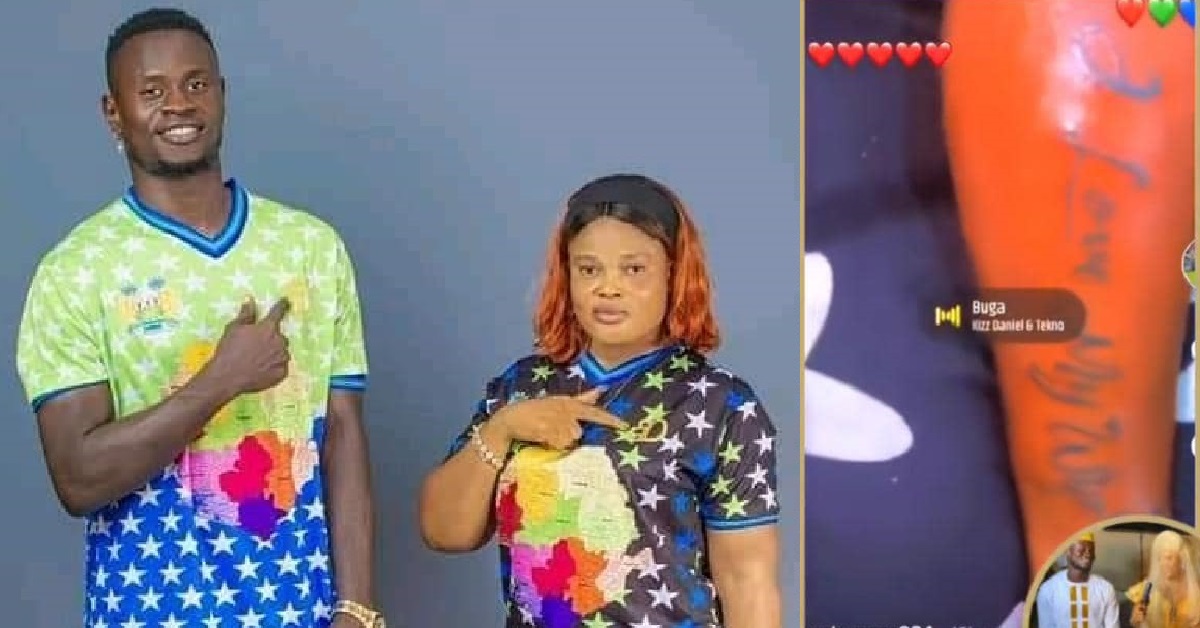 Musa Tombo Gets New Tattoo of Hawa
Leone stars and Bo Rangers striker, Musa Noah Kamara popularly known as Musa Tombo has on TikTok showed his fans of his new Tattoo before facing Nigeria in the AFCON qualifiers.  The celebrity has on yesterday expressed his love for his wife by displaying a beautiful tattoo portraying how deeply he is in love with Hawa on his hand.
Every marriage life faces threats or challenges over time and Musa and Hawa's is not exceptional, over the past months, the two couples have been having marital difficulties as a result of Housemates Salone Contestant, Hasanatu Julie Conteh, alias Julie Tombo claiming to have and to still have an affair with Musa.
Hawa and Julie Tombo have been having challenges over who gets Musa. This love dilemma has gone to the extreme that, it caused speed bumps on Hawa's marital home. Many Sierra Leoneans have been baffled to the story of Musa and Julie. Others think the actions of Julie is to use Musa's name and sell herself on the Housemates Salone Reality TV show that is to be hosted starting this Sunday 22 May 2022.
Despite all the doubts people have over Musa with regards to his wife Hawa, Musa Noah Kamara has gone to extent of not proving his love for hawa in just words but with actions that could be difficult to reverse in case anything goes wrong on the relationship. The husband, unlike others using just words to express their love to their love ones, Musa Tombo has taken a Tattoo on his hand displaying "I Love My Wife."
This move is now looked by many as a great courage and length taken to have gone to, to tell someone you love him/her takes just few seconds but doing and taking the risks for that person takes hours or even for life to prove that. Musa Tombo has made a move many cannot take, and this proves his love for Hawa is rich despite all the hiccups in the home.
WATCH VIDEO: