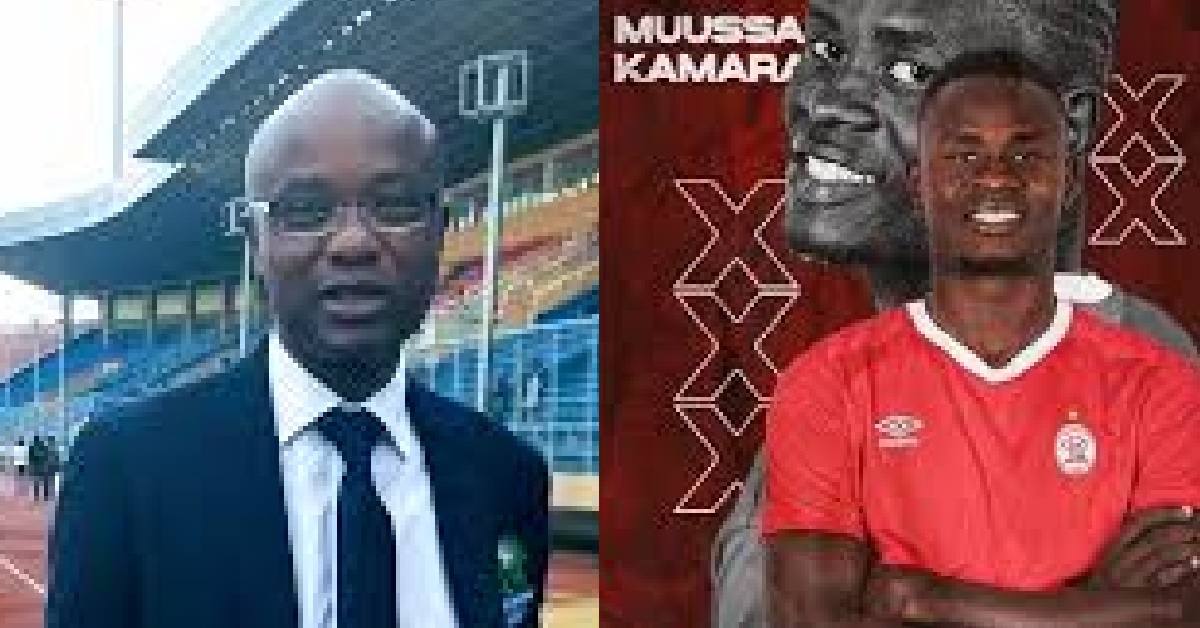 "Musa Tombo Needs Help Not Glib Judgments" – Chiristian Dauda
Former Leone Stars Team Manager Chiristian Dauda said addicts have relapses and recent behaviours are a reason to support Musa Noah Kamara aka Musa Tombo, adding not to condemn someone who had such magical gifts as a player and has always sought to make those around him smile. 
Controversial Leone Stars striker, Musa Tombo, who after his arrival in Libya, called his wife the following day alleging of hearing gun shots an requested to be taken back home is spotted in another video of his sending message to Sierra Leoneans that, whatever happens to him henceforth was in the hands of his wife, Hawa Tombo and the agent.
With dismay over her husband's misfortunes and the rumours cycling the media, Hawa disclosed that, he situation of Musa rejecting international football career must have been the fourth time in this similar situation and that she is ashamed but yet people are laming her over Musa's problems. This she said the family has been into superstitious/witchcraft which has been disturbing Musa.
According to reports, the club stated that the two years contract has been signed and sealed already and that Musa is an Al-Ittihad Sc's player. This incident has led to nation-wide condemnation and provocation to the young prolific striker.
Responding to such condemnation and provocations, Christian Dauda believes Musa Tombo needs help and not glib judgement, calling for proper investigation into such improper transfer deal.
"Musa Tombo needs help and not glib judgement. What he doesn't need is condemnation or provocation, or something else I've noticed he was not doing things consciously and it seems as if something is wrong somewhere else. The tendency of people to say that it is time to give up because of the way, every so often, he seems to slide back to square one in a real-life game of snakes and ladders. Nobody said it was going to be easy or that there wouldn't be setbacks. It doesn't work that way with something superstitious or witchcraft or whatever is affecting him," he stated.
In terms of the said contract, the Brookfield United Chairman questioned the legality of the contract between the Libyan Club and Musa Tombo. "How can you sign a contract without having medical, I am here to be corrected, I don't know what the contract is about, but as far as I know, when you sign a contract you have to be through medical first. Also the boy has the right to visit the country, if he doesn't like it, he doesn't like it so I don't see anything wrong with that but again may be I need to be corrected because the guy in his interview said that Musa is not mentally fit, but how can you say the boy is not mentally fit and he is committed to a contract which I believe should be part of his medical. If he is not stable with his mind physically, mentally, he is not part of the contract," TM Dauda admonished.
In another development, after thorough deliberations, all parties involved agreed on allowing Musa Tombo to return to Sierra Leone for what they described as a short vacation.
According to Al-Iltihad, they are expecting Musa to return to Libya after the vacation, although the end date of the said vocation wasn't specified.