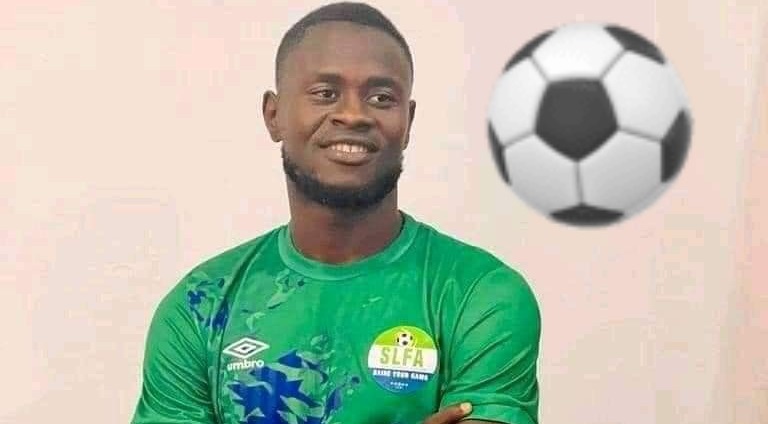 Musa Tombo Spotted at P-Lax Night Club Vibing to Salone Music (Video)
Sierra Leone national team and Bo Rangers football club striker, Musa Noah Kamara was spotted at P-Lax Night Club at Bai Bureh Road in Freetown dancing to Sierra Leone music.
Musa Tombo made his debut for Sierra Leone against Ivory Coast and Equatorial Guinea respectively at the Africa Cup of Nations (AFCON) tournament in Cameroon. He was the first Sierra Leonean to score at the tournament against Ivory Coast at his first appearance during the second game for Leone Stars. His goal was awarded as 'Goal of The Day' above other goals scored at the tournament. The team returned home after their exit from the tournament in the group stage they were defeated by Equatorial Guinea by one goal.
As the first goal scorer, Musa Tombo was awarded a brand-new SUV jeep by the Vice President Juldeh Jalloh which was seen with him driving around town.
Few days ago, his wife Hawa Tombo trended on social media after announcing that she is divorcing her husband, Musa with evidence. Within an hour after the video went viral, she shared another video stating that it was a prank and she did that to celebrate their 9 months relationship.
However, with no reaction from Musa Tombo on her wife's action, the Leone Stars striker was spotted at P-Lax dancing to good Sierra Leone music.
WATCH VIDEO: