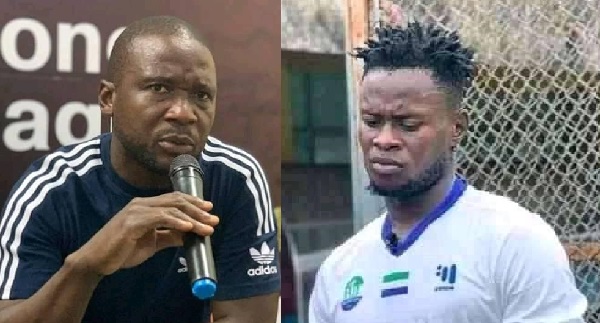 Please Give Me a Second Chance – Musa Tombo Tenders Apology For Insulting Coach Keister
Bo Rangers and Leone Stars Striker, Musa Noah Kamara popular known as Musa Tombo has tendered apology to Sierra Leone National team coach, John Keister for insulting him.
Recall that John Keister had expressed dissatisfaction on a grossed indiscipline behavior put on by Musa Noah Kamara who has never shown up in the Leone Stars Home based team training process since it started almost two weeks ago.
"I have been calling Musa to know why he has not been showing up for training but he is to no avail. His colleagues are here training everyday while he's in Freetown rejecting my calls. In fact, I even provided him with money when he said he's constrained with financial needs to join the team in Bo. If such behavior continues, I will be left with no option than to drop him from the squad", John Keister expressed bitterly.
However, in his response to the allegations, Tombo said what Keister said about him on social media is a lie. He continued saying that Keister used a statement that he will frustrate his football career.
"The habit of Keister is to frustrate the talent of young footballers. He has a lot of issues with young footballers in the National Team." He added.
Howver, Tombo has now withdrawn his statemement asking for apology from Coach Keister.
Watch his apology video below: