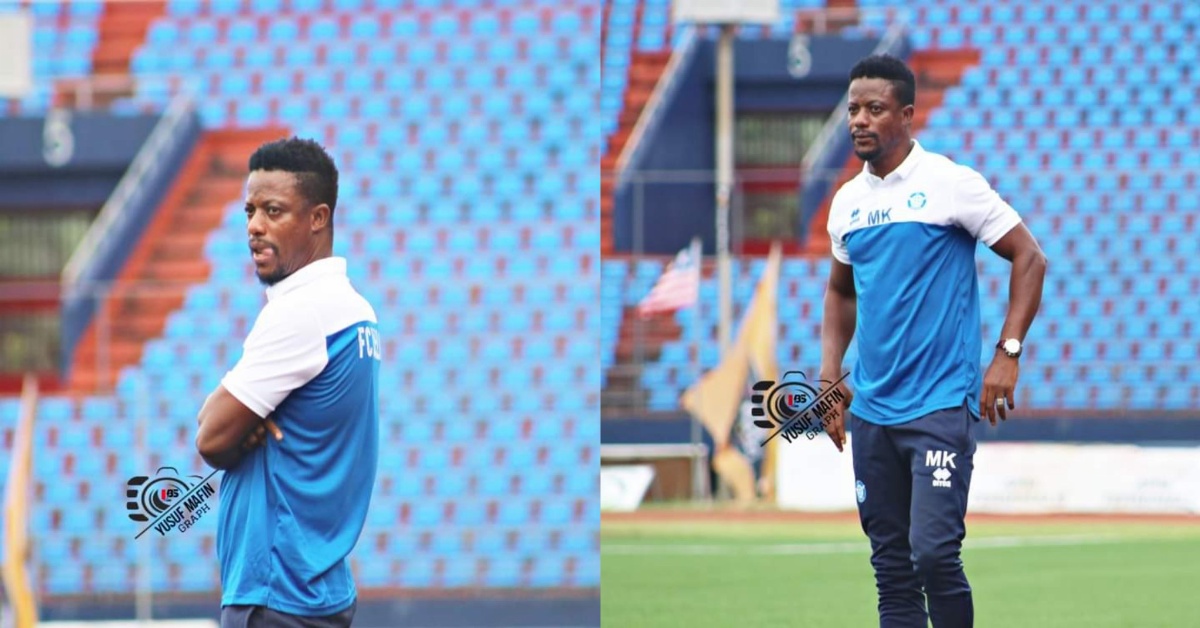 "Our Next Game Will be Difficult And Challenging"- Mohamed Kallon Reacts to Upcoming Clash Against Future FC of Egypt
FC Kallon recently eliminated their Benin opponent Buffles du Borgou on Saturday 17th September 2022 convincingly by 4-0 aggregate. The Cavaliers will meet Future FC of Egypt in the second round of the preliminary stage.
The winner will move to the group stages of the CAF confederation competition. During the post-match interview, Mohamed Kallon said their next match will be challenging, but he thinks they have a few things to work on.
"Our next game will be challenging, but I think we have a few things to work on, raising the standards, raising the intensity and quality. But I think we have time to do that. It is a great feeling to have done what we did this evening with our boys. They are all young players and 90% of them have been with the team for the past 10 years, so introducing them to this competition, I think is a great pleasure for our club as well. I want to say thanks to all the supporters that drove from Sierra Leone, and who made the sacrifices to come and support us. We want to take one step at a time. We have done with both legs, now we are going to prepare for our next opponent." He added.
He also stated that FC Kallon is a possession-based team that wants to play football in the right way and try to keep the ball, and create goal-scoring opportunities, which gave them the result.
Meanwhile, FC Kallon will now face Egypt's Future FC, formerly known as the Coca-Cola FC in the next round of the Confederation Cup in Africa. The Cairo-based Club progressed to the second stage of the preliminary round after eliminating BUL FC from Uganda. A win for FC Kallon after both matches will see them qualify for the group stages of the CAF Confederation Cup.