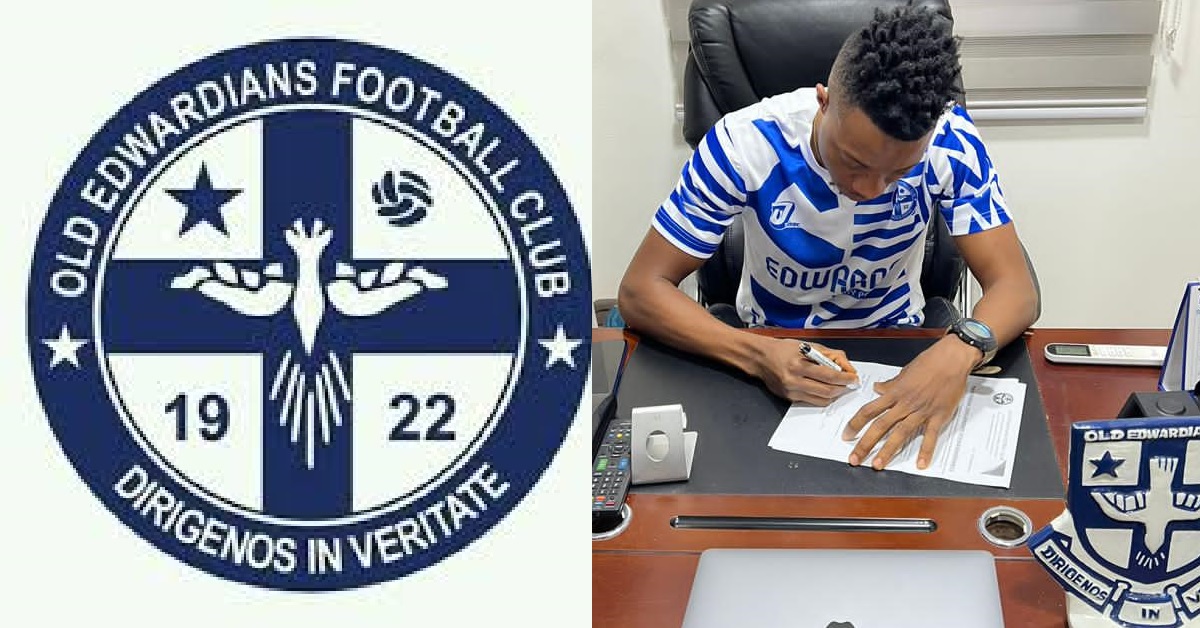 Old Edwardians FC Signs Former East End Lions Winger Alhassan Nani Jah
Ahead of 2022/2023 Sierra Leone Premier League season, Old Edwardians football club has today unveils former East End Lions FC winger Alhassan Nani Jah as their new transfer done deal.
The news of the transfer deal hit us from the Old Edwardians Football Club Media Department. The transfer deal of former East End Lions FC winger Alhassan Nani Jah to Old Edwardians FC was sealed on an undisclosed fee.
Alhassan is a skillful and versatile forward who can play in various positions in the attacking line. With his football skills acquired over time, the former East End Lions winger contributed immensely in the 2021/2022 concluded Sierra Leone Premier League season.
Meeting his new family ahead of the premier league season, the player ha pledge to do all his best in winning this premier league season for Old Edwardians Football Club.
Old Edwardians Football Club commonly known as Old Edwards or simply Edwards is a Sierra Leonean football club based in the capital Freetown. The club is a member of the Sierra Leone National Premier League, the top football league in Sierra Leone.
Old Edwardians are one of the biggest and most popular clubs in Sierra Leone. Former Sierra Leonean international footballer Mohamed Kallon started his professional football career at Old Edwardians as a fifteen-year-old.
In 1990, Old Edwardians Football Club won the Sierra Leone Premier League for its first time ever and since then, the club has been battling with rival clubs but the race has always been challenging. With this new signing made and possible signings to be made ahead of the closure of the transfer window on the 6th October 2022, the team is getting prepare to face their obstacles and optimistic to win this season Premier League.
Among other achievements of Old Edwardians Football Club were winning the Sierra Leone FA Cup three time in 1984, 2001, 2005 respectively.