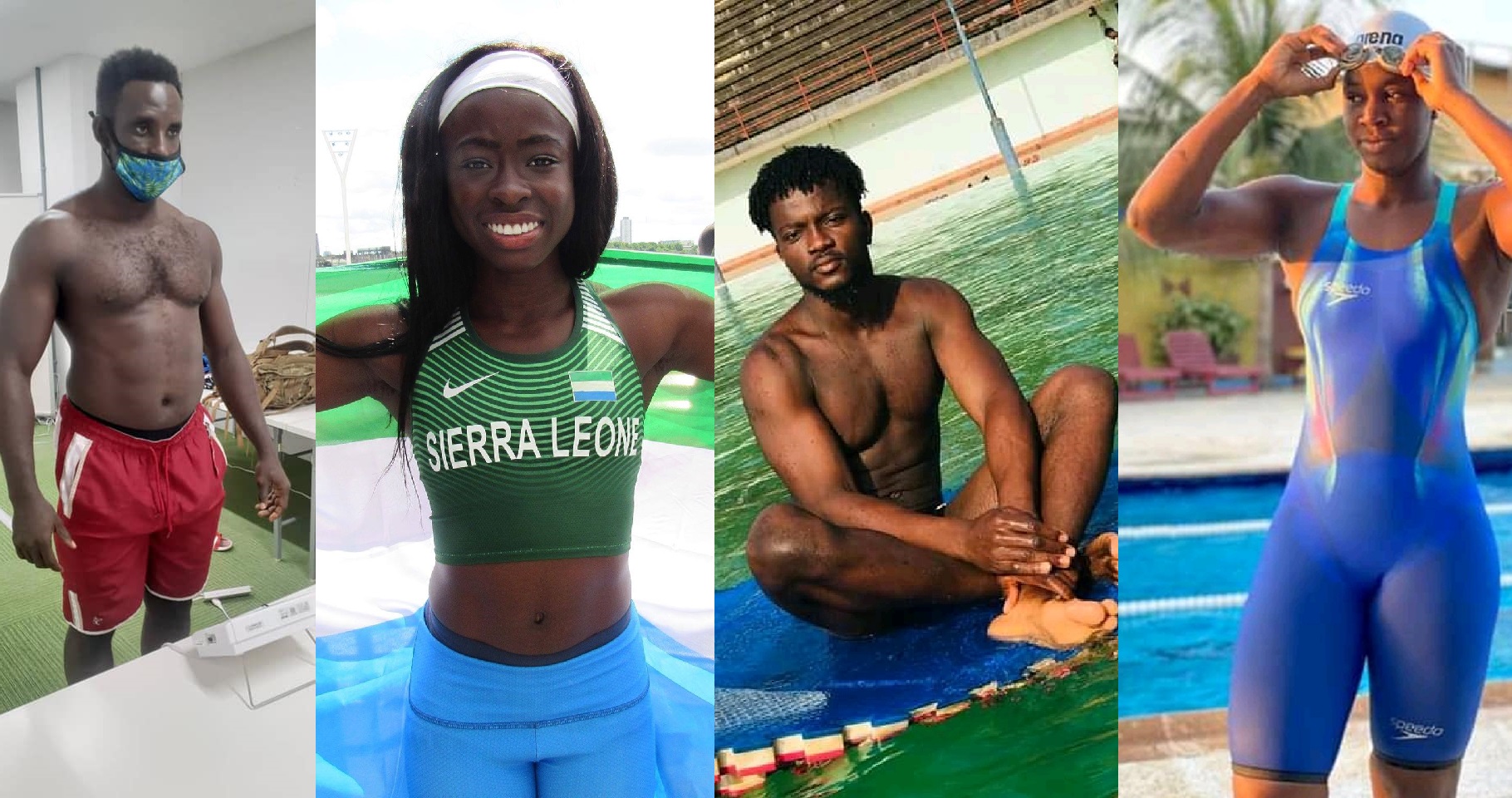 Olympic Committee Hails President Bio For Le3.7 Billion Support Despite Returning With No Medal
The president of the National Olympic Committee (NOC) Dr Patrick Coker has thanked the Government of Sierra Leone and the Executive Director of the National Sports Authority (NSA) for the support they received from them, which enabled them to participate in the Olympic Games.
Sierra Leone made it's 12th appearance at the Summer Olympics this year at the games held in Tokyo from 23 July to 8 August 2021.
Four Athletes made their way to represent Sierra Leone in this year 2020 Olympics but all of them were eliminated without a medal.
Sierra Leone Judo Athlete was the first to be eliminated as He could not compete in the Judo fighting because he didn't meet the required weight to partake in the competition he weight 84kg instead of 81kg. Hence, he was disqualified out of the Game.
Sprinter, Maggie Barrie was also eliminated in Round one of the women's 100 meters, even though she qualified for the preliminary stage with 11.53 second.
On the same day, Sierra Leonean swimmers, Joshua Whyse and Tity Dumbuya  also competed in both men and women's 50 metre free style swimming. Joshua finished with 27.90 seconds but finished last in his race, and with this result he was sent out of the competition.
Tity Dumbuya also in the women's 50 meters finish 3rd position with 31.56 second but this result was not enough for her to take her to last 16th of the 2020 Swimming Olympics Games.
While speaking to Sierraloaded, Coker described the financial support from the government as good, very much appreciated and very laudable, but they have to think about the facilities, noting that they need the facilities, the equipment and most of all, the welfare of the athletes, which according him it should not be only when it's about a month or two to the competitions that they should start thinking about the athletes.
"When we go home, we have two things to work on; one is to have a meeting with all the Presidents and Technical staff of the associations. We will also have a press conference for people to know about some of the concerns that are on the social media. Knowing me, I asked my staff not to comment on issues on the social media, instead we should focus on the Games, after the Games, when go back home we will address those issues," Dr. Coker concluded.