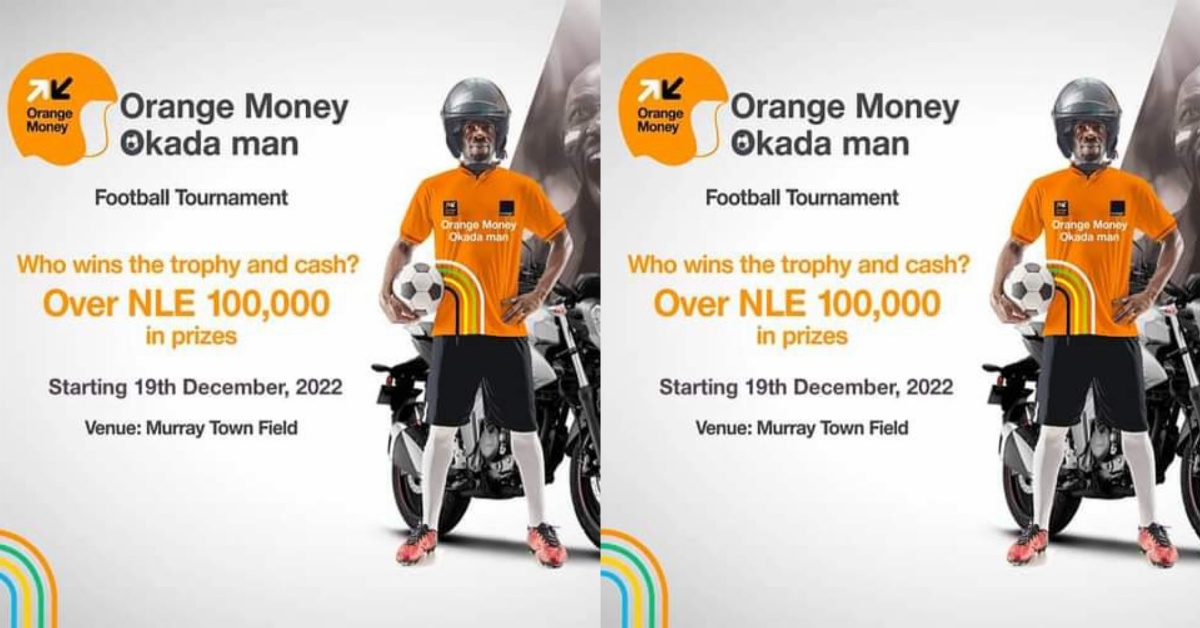 Orange Money Set to Kick Start Okada Man Football Tournament
Orange Sierra Leone is set to Kick off its maiden edition of the Orange Money Okada Man Football Tournament on 19th December 2022 at the Murray Town Field.
Cash prizes and trophies worth over 100,000 will be given to Winners of the said competition.
The competition will come weeks after Orange conclude its Second Edition of the inter-secondary school Battle of the Band competition.
Meanwhile, Orange Money Sierra Leone, an appendage of Orange Sierra Leone continues its partnership with Okada Riders through sports after it previously signed a partnership with the Okada Riders Association on the 10th of August 2022.
The competition will create an opportunity for new talents to be discovered, and for Bike Riders to strengthen their relationship with the noble mobile company.