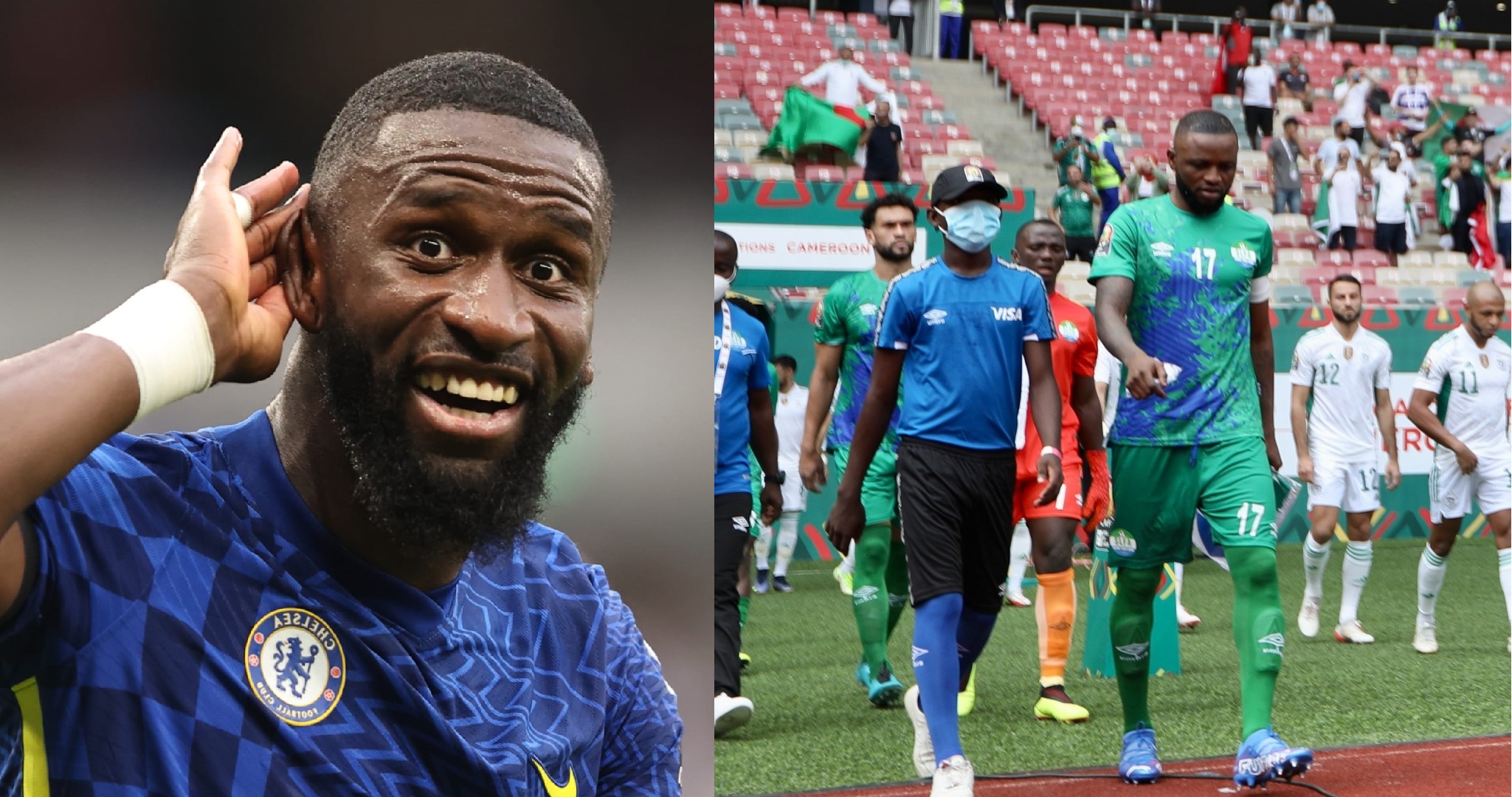 Chelsea Defender Antonio Rudiger Strengthens Ties With Sierra Leone
Antonio Rudiger has revealed he is supporting Sierra Leone in their Africa Cup of Nations (AFCON) campaign in a bid to remain connected to his parents' home country.
His mother Lily was forced to flee Sierra Leone after the civil war in 1991 and had her child in Germany, where she subsequently settled.
Growing up in the new Neukolln area of Berlin, the Germany international has become one of the best defenders in the world. Still, he remains connected to his roots through football and his charity work.
Rudiger is involved with children's aid organisation BigShoe in Lunsar. In recent weeks, Rudiger has enabled children with club feet to be treated through costly but life-changing operations.
Symbolically he has helped eleven kids, the number of players in a football team. Alongside that, he has sent each one a Chelsea shirt with the name Rudiger on the back.
He said: "Every child has dreams, but not all of them have the opportunity to pursue them – I want to change that!
"Through football, I have been given the opportunity to help others and make the lives of these children and their families better. Seeing the children smiling in the photos also makes me happy.
His Excellency President Dr Julius Maada Bio's meeting with Antonio Rüdiger on the margins of the UK-Africa Investment Summit in London yielded Le 1 Billion (USD 101,000) for Sierra Leone's Free Quality Education initiative.
The German professional footballer, who plays as a centre back for Premier League club Chelsea, stated In January 20, 2020  that he donated the money as his modest contribution to the President's flagship project, which aims to support over two million children in primary and secondary schools in the West African nation. He commended President Bio for his commitment to human capital development, adding that that was the bedrock for every national development.
Born to Sierra Leonean parents in Germany, Antonio's parents fled Sierra Leone during the war and resettled in Germany. Rüdiger assured the President that he was committed to supporting his government's effort at rebranding the natural resource-rich country with huge potentials for investments.
"Sierra Leone is my home. I'm not the talking type of a person, I am about action. You can count on us and do not hesitate. We are here to support your vision and agenda, especially on education. I am ready to take on my responsibility to change the narrative and image."