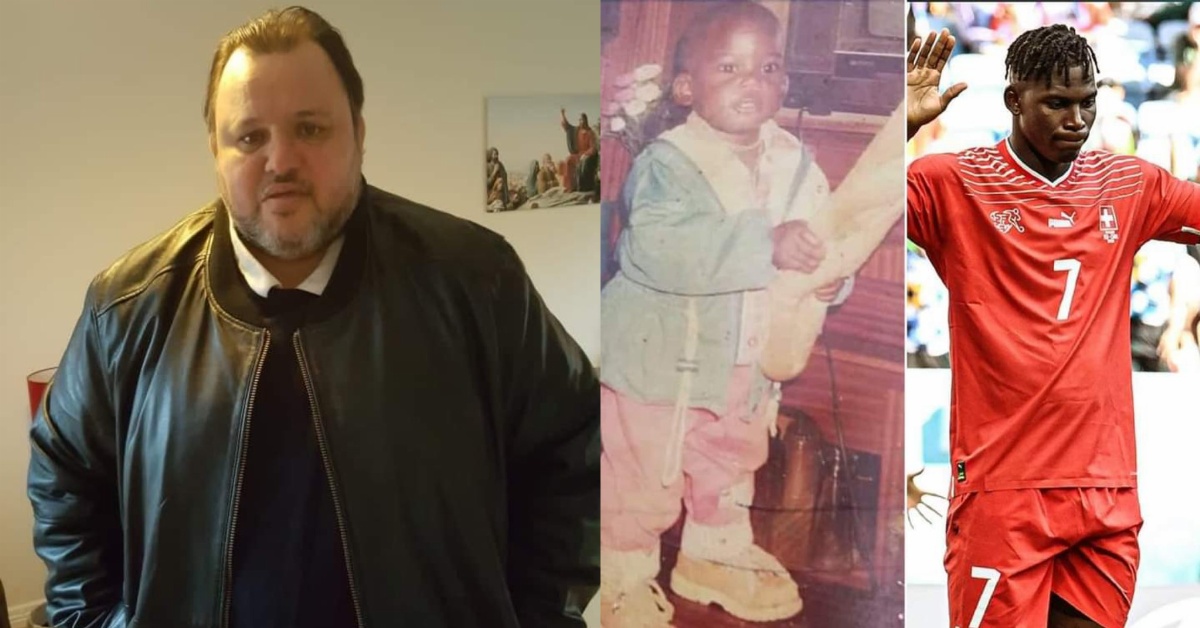 Rodney Michael Reacts to Switzerland Striker Breel Embolo Goal Against Land of His Birth, Cameroon
Chairman of Mighty Blackpool Football Club, Rodney Micheal has called on football Administrators in Africa to reflect on the recent goal by Breel Embolo at the 2022 World Cup in Qatar for Switzerland against Cameroon his land of birth.
In a telephone interview, Mr Michael started that "I hope Africa will learn from this. A Cameroonian-Born Player plays for Switzerland because of the options, preferences and opportunities European nations provide, he scores against Cameroon on the biggest stage of football in the world. I hope Africa will learn from this. I hope CAF will be embarrassed by this, I hope all the African FA President Worldwide will be embarrassed by this. This shows the kind of disgraceful football administration in the continent. We are exporting our talents to the Western World and they are winning competitions for the Western world, winning matches for the Western world at the expense of our continent, and our countries. What an embarrassment for us in Africa. I don't blame the young boy, every person wants the best opportunity for their children and for themselves and options that will see them move forward. If we are unable to provide them in Africa and the Western world provides it for them, I don't blame them. We should start reflecting on the useless administrative structure we have in Africa. We should reflect on how we allowed our football to deteriorate over the last several decades. The poor boy could not even celebrate he was in tears. At a time he should celebrate a very big achievement, he was in tears."
Embolo was born in Cameroon, moving when he was 5, and out of respect for his native land, he simply put his hands up and let his teammates do the more boisterous celebrating for the go-ahead strike. Chicago Fire star and Swiss veteran Xherdan Shaqiri teed up the 25-year-old Monaco forward, who was left unmarked in the concentrate box and was clinical with his finish.
Not only was it a go-ahead goal, it but it all sound up being a game-winning one, netting three important points for the Swiss while dealing a setback to the Indomitable Lions before both sides face Brazil and Serbia in Group G.
As for Embolo, he had addressed the potentially awkward nature of the World Cup match in the days leading up to it.
"It's very special. It's my hometown and my mom and my dad come from there, my family, most of them come from there, so it's a special game for me and my family," Embolo said. "But most importantly it's a World Cup game. … I'm proud and happy to be here and hopefully I will play against them (Cameroon) but most importantly is playing in a World Cup. It's always special."