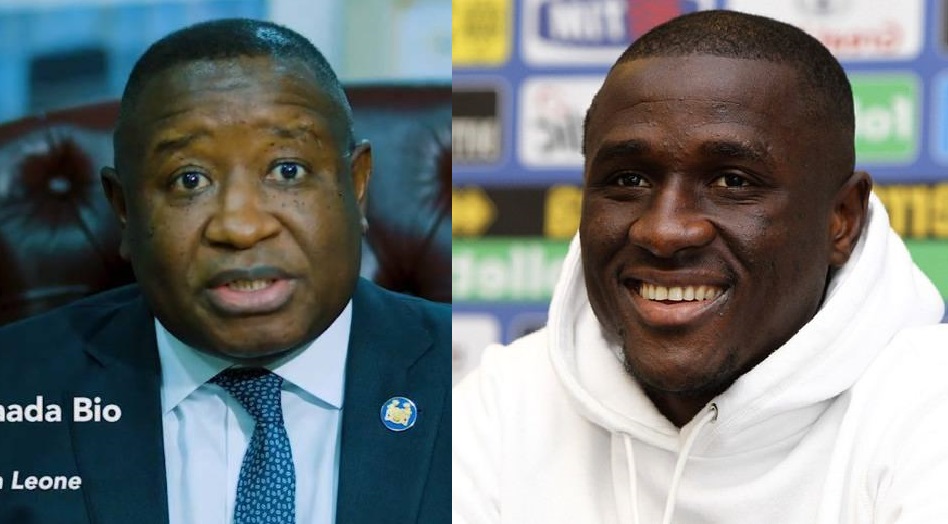 Leones Stars Midfielder, Rodney Strasser Maintains High Hopes For Leone Stars Despite Being Left Out of AFCON List
Popular Leone Stars Midfielder, Rodney Strasser has maintained high hopes for Leone Stars in AFCON despite Coach John Keister leaving him out of his 28 man squad for AFCON.
Strasser is a professional Footballer who plays as a defensive Midfielder for Italian Club Cattolica Calcio. The defensive midfielder started his career with FC Kallon before signed by Ac Milan in the Italian Serie A. During his youth time in Milan youth system, he was a member of the under-20 side who won the 2009-10 Copa Italia.
Strasser has played for many clubs in Italy including clubs like Milan, Leece,  Parma, Reggina , Livorno etc,
The midfielder was very instrumental in helping Leone Stars to qualify for the African Cup of Nations. The defensive midfielder posted on his Social media Account strong words of courage and support
"With heavy hand yet with higher hopes I write this: I am honored to have been part of the vision and team work to see Sierra Leone qualify for the AFCON 2020.
I am extremely sad that I won't be representing my country alongside my brothers on the fields of Cameroon but I feel blessed to be alive to cheer them on. We have worked hard for this my brothers, wherever you go, whatever you do , I'll always be there supporting you. A successful team beats one heart",  he concluded.
Strasser was among Coach Keister 40 players provisional list. Base on the coach discretion, he was dropped during the Coach final selection of his final 28-man Squad to Cameroon.
He further reiterated his continue supports to the national team wherever he goes.