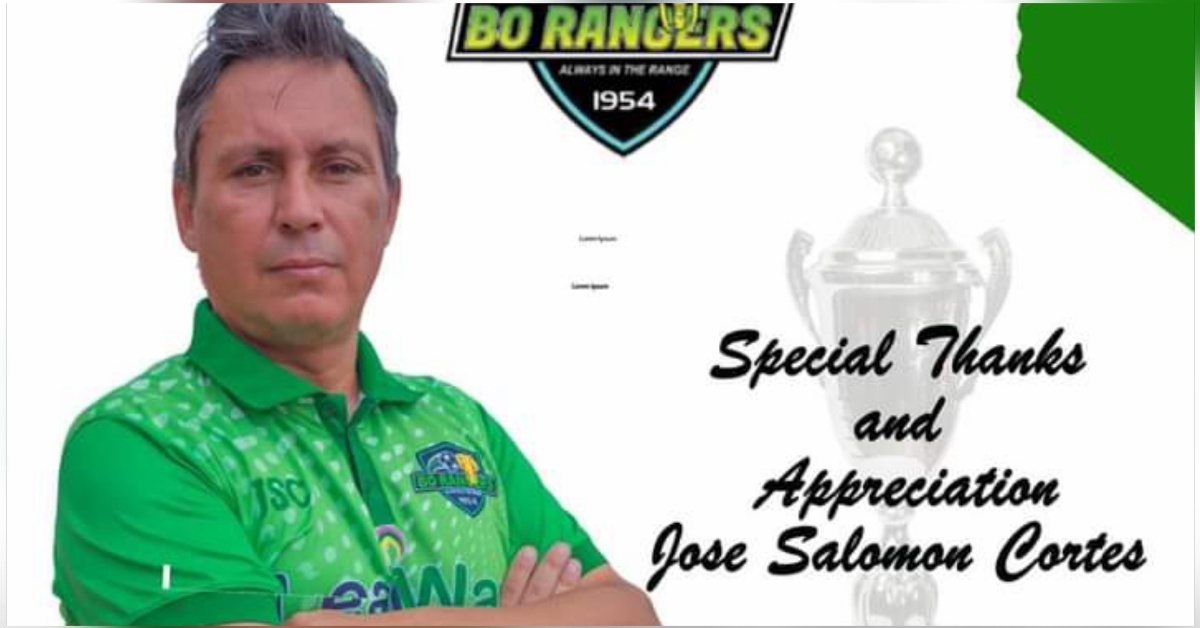 Coach Jose Salomon Cortes Bids Farewell to Bo Rangers 
Chilean tactictian, Jose Solomon Cortes has bid farewell to Bo Rangers Football Club, having served as head coach of the club for about a year and half.
He was appointed head coach of Bo Rangers in September 2021, following local tactician John Dominic Konneh's departure.
The 52-year-old joined a list of foreign coaches who had been in charge of a Sierra Leonean club after the Swiss Robert Muller, who was at Mighty Blackpool over 30 years ago.
Read his farewell message to Bo Rangers below:
After working as head coach for Bo Rangers FC for about a year and a half, I made a difficult decision to announce my resignation to the club.
I have had a fantastic time at the club where I had the opportunity to be part of making history as Bo Rangers FC took their first and well deserved league win in 2022.
I would like to thank everyone who has been involved in one way or another during this successful period with me as head coach . Unfortunately, I can't name them all, but I have to mention a few that were extremely important to me during this time.
I want to thank Team Manager AKB for a professional collaboration where the club was always number one, Team Director Eric who unfortunately passed away during this trip but who managed to give me a strong and positive impression with his great passion, my assistant coach Abedi a fantastic leader with good values, my faithful goalkeeper coach Alain who worked with me both in Guinea and then in Sierra Leone, welfare Pi Body who was a tremendous support for me during this time at the club and I would like to say a big thank to Bo Rangers FC Chairman Mr. Babadi Kamara, a fantastic and invaluable leader at the club.
I want to thank all players from this and last season for there commitments tbringingng the trophy to Bo. You guys deserved it so much and I know that the trophy will stay in Bo after this season.
Finally, I would like to thank all the supporters for their fantastic commitment and support.
It is you who have made this possible and I would also like to say that this journey has only just begun.
The club's success is your future.
Good luck and remember "always in the range"!