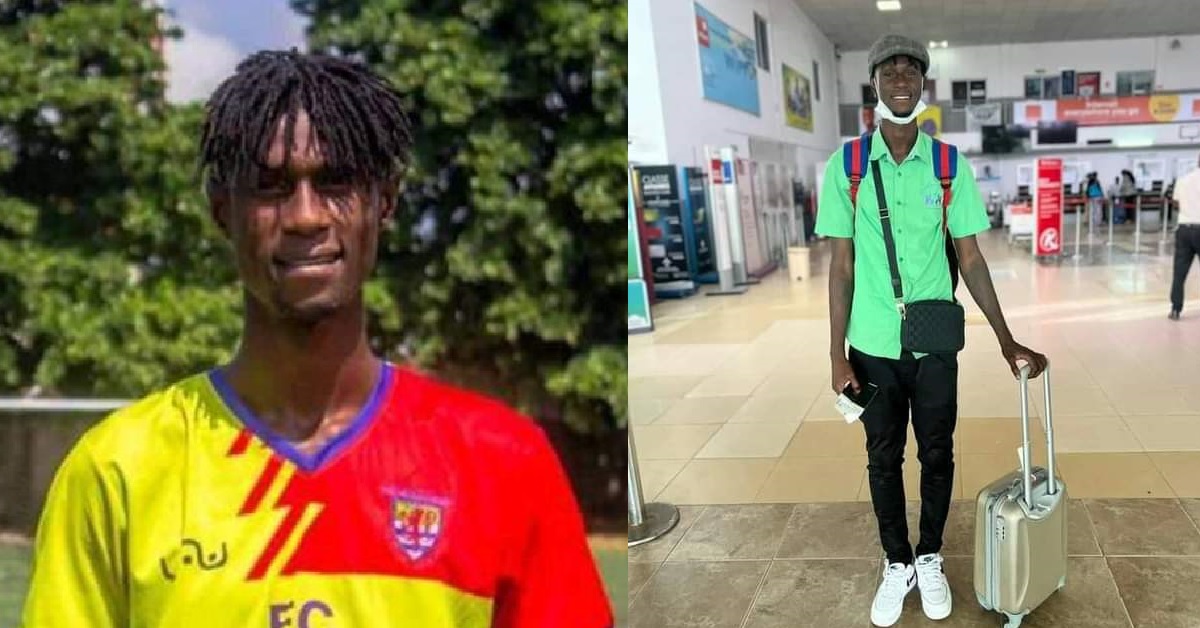 Former FC Johansen Midfielder, Samuel Bekoe Bids Farewell to FC Johansen And Sierra Leone
Ghanian-born and former FC Johansen midfielder Samuel Kwaku Bekoe on his successful arrival in Ghana after his contract with his former team expired wrote an appreciation letter and bids farewell to FC Johansen FC and Sierra Leone as a country.
The player in November 2021 received all-clear to play International football for Sierra Leone. This happened after the Ghana Football Association (GFA) granted a 'no objection report' from the body charged with the responsibility with handling sporting activities in Sierra Leone, Sierra Leone Football Association (SLFA) to sign Samuel Kwaku Bekoe.
Samuel Kwaku Bekoe has been playing for Sierra Leone since 2019 after he left the Ghana Premier League side Allies FC to join FC Johansen. After successful International football career played over the past football seasons, Samuel has decided to return home.
Few minutes after his arrival at the Ghana airport, the player expressed his appreciations to his former club, FC Johansen and the country. According to Samuel, his football journey over the past seasons was outstanding and fruitful. He further thanked the team for the platform given to him since 2019 to play International football.
On his Facebook page, he said this:
"I wish to express my sincere thanks and appreciation to Madam Isha Johansen, the Club Owner of Football Club Johansen in Freetown, Sierra Leone, for giving me the platform to showcase my footballing skills and talent as a professional footballer in this beloved country. I enjoyed every moment of my stay with your club, and I know we achieved a lot together. As I seek a new chapter in my career following the end of my time at your club, I want to let you know that I will depart with love in my heart for you, your family and everyone associated with FC Johansen and wish the Club the very best for the future.
To all my teammates, especially our captains Lamin, Unisa and Abdul, as well as Emmanuel, Joseph, Lansana, and James, among others, I want to say massive thanks and gratitude for helping me settled down and adapt in a totally different environment and for everything you have taught me individually and collectively.
To all of my coaches, assistant coaches and fans, thank you for the support that has made my soccer career a lot more valuable and important to me. It has been such a blast to be part of a team that not only works hard, but also treats me like a family. Thank you for all the love and kindness, and cheering you show towards my soccer games.
To Sierra Leone, a country I appreciate so much in my life and one I will forever be very proud of calling my home, I say thanks and appreciation for embracing me with open hands and treating me like your own son. Though I am returning to Ghana in search of a new chapter in my career, I will always cherish the day I wore the Green, White, and Blue of Sierra Leone in a Friendly International Match in Turkey against Liberia's National Team. For that gesture, I say many thanks Sierra Leone Football Association and Coaches and Players of Leone Stars. It was a great privilege for me and an opportunity I felt blessed and passionate about and will grab again if it"