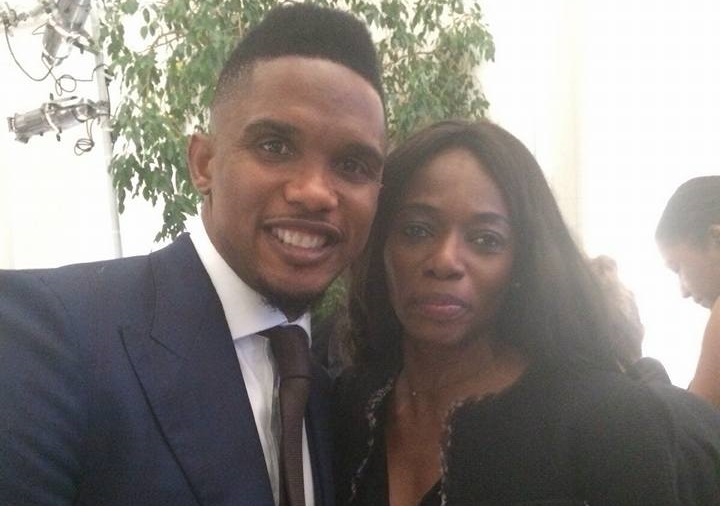 Samuel Eto'o Reveals How Isha Johansen Made Him Visit Sierra Leone
Former Cameroonian international skipper, Samuel Eto'o has told journalists at the Football Academy on Sunday that he came to Sierra Leone through the FIFA 11 for Health programme because of Isha Johansen.
He said Isha is a remarkable woman who has passion for youths in the game and she has been doing extremely well in helping them become someone tomorrow.
"I am very happy for madam and if we can get more women in the game of football, the game would develop more than now. She is small in size but her aspirations and mind are big as she does big things to develop the game."
Eto'o, while addressing journalists and guests, said that if Sierra Leone is to make headway in football, the entire family should be united and work together as a team to achieve success. He said he is hoping that all the people involved in the game will come together and build one united football family to help the kids become the next Samuel Eto'o, or Didier Drogba, or Ronaldo or Messi.
Samuel Eto'o said coming to Sierra Leone was good for him even though many of his friends and relatives were sceptical. 'When I told them I was coming to Sierra Leone the first question was why?
He said he never regretted coming and hope to come again as he never knew how loving Sierra Leoneans were as everywhere he went there were his fans running, dancing and shouting his name.
Addressing the kids at the Academy, he told them that if they want to succeed they must be discipline. "It was because of my determination and discipline that made me what I am today. I trained more than my colleagues. I worked in the gym more than them; in fact, I did everything more than them to reach where I am today. You can do the same if you want to succeed. Stay healthy, focus and determined. Make sure you follow the simple rules of the game and listen to medical advice, then you are going to be great."
He commended all those who are making frantic effort to develop the game and told Isha Johansen not to relent as she will definitely succeed in all her undertakings in making sure the kids become successful.