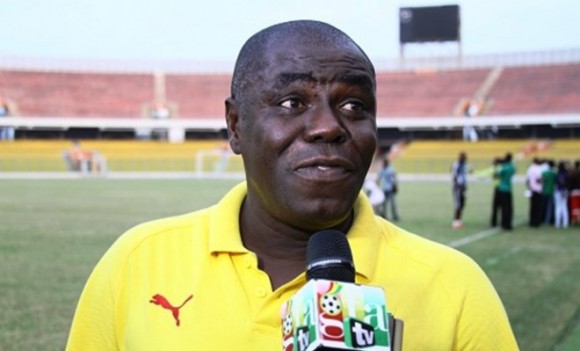 Sellas Teivi Tetteh Appointed Caretaker Coach of Sierra Leone's Leone Stars
Ghanaian Sellas Teivi Tetteh has been appointed a caretaker coach for the Sierra Leone's Leone Stars on a three-month contract by the Sierra Leone Football Association (SLFA).
Tetteh, 58, is the technician that guided the Ghana under-20 team to the 2009 FIFA U-20 World Cup, becoming the first African team to win the competition.
Because of his good work rate, Tetteh was named 2009 African Coach of the Year by CAF and was also honoured by veteran coach Cecil Jones Attuquayefio, who 'knighted' Tetteh
The former Liberty Professionals coach first assignment is to lead Sierra Leone against Ivory Coast after managing 6 teams, including four national sides, during a coaching career spanning over 20 years.
"Sierra Leone needs this type of experience and the country must now get behind Tetteh. The result is paramount let's hope, but without a doubt Tetteh will deliver if working environment is conducive," said a close friend of Tetteh who wants to remain anonymous.
Tetteh who was also the former Rwanda coach is expected in Freetown to start work immediately. During his playing days, he traded his career with Hearts of Oak, Zebi, ACB, Julius Berger, Bendel United and 1994–1995 seasons with Iwuanyanwu.
Tetteh began his coaching career in 1995 with Kotobabi Powerlines, before joining Liberty Professionals a year later.
The Adabraka born was also assistant manager of the Ghana under-17 team in 2001 – taking full control a year later – before moving to the Ghana under-23 team in 2003.
He later became an assistant to the full national team. In June 2008, he was appointed a caretaker manager of the Ghana national team a position he held until August 2008.
On 6 September 2011, Tetteh resigned as Rwanda's manager.
Two years ago he was again in charge of Ghana U20 at the 2013 FIFA U-20 World Cup.
Meanwhile, interviews of the six short-listed candidate for the hot seat that was expected to last for a period of two days, according to a press release has been suspended until further notice.