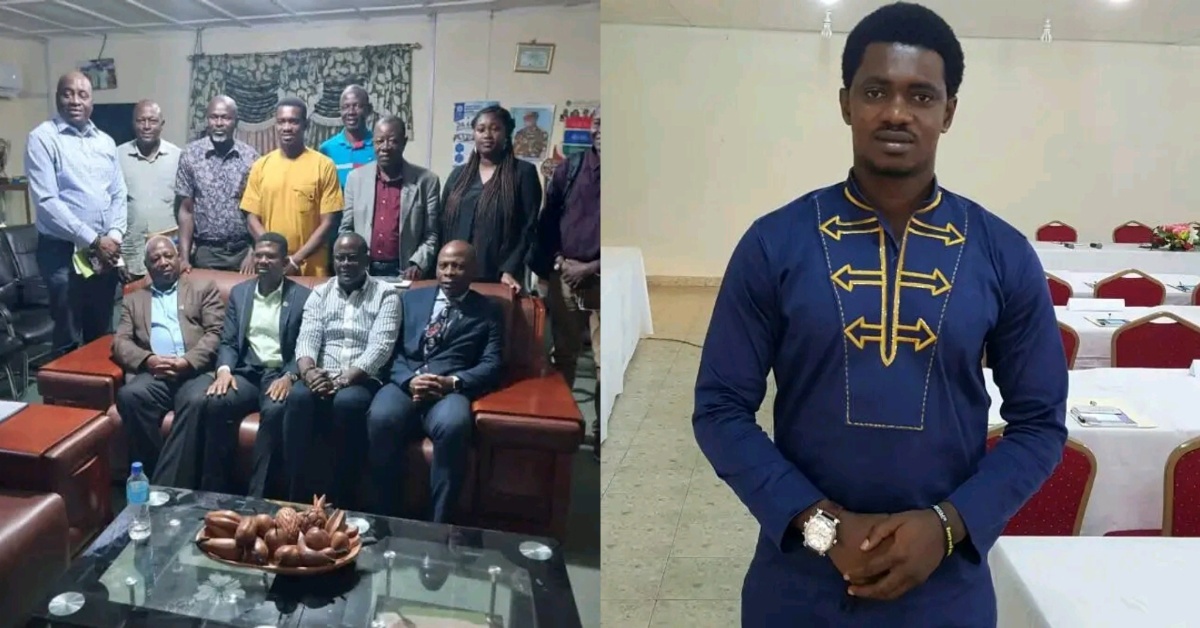 Sierra Leone Athletics Association Resolves Power Struggles as Martin Bangura Confirmed as President
Martin Bangura has been confirmed as President of the Sierra Leone Athletics Association, following an investigation into the recently concluded elections that initially saw him elected as President.
A team recently arrived from headquarters, led by Major Jackson Towey, senior vice president of the CAA, to investigate the alleged malpractice of the elections.
This investigation has now concluded. Major Jackson appreciated the sport's stakeholders, including the sports ministry and the national sports association.
He said there is indeed a problem in the association, which made them to come and investigate in order to resolve the impasse. The investigation took them three days to complete, culminating a roadmap that will help the association progress, to which all the parties agreed.
Martin Bangura, the new president of SLAA, said it was not easy as athletics was indeed struggling, hence the happiness over the successful outcome of the meeting with the delegation from the international federation.
"Myself, and the outgoing president, have signed and we are all looking to push athletics and the athletes forward," he said.
Minister of Sports Ibrahim Nyelenkeh also appreciated the delegation and commended them for resolving the impasse between the association which has been a thorny issue for him and other stakeholders.
Addressing the athletics family in his office, the Minister said that the SLAA is one association that has brought a lot of medals to the country from international competitions under his leadership as a Minister.
"Athletics is Sierra Leone's second biggest sports after football and it is organized all over the country", the Minister said.
He further, "my Ministry has resolved many conflicts emanating from various sporting disciplines, citing the SLFA protected conflict for which the game of football was stopped for almost eight years.  The athletics family, the Minister emphasized will again see themselves one family after today because the outcome of the investigation and the ruling is going to base of facts," the Minister stressed.
*After all the findings and presentations of the investigation report to the different stakeholders involved, it was evidently enough that the election of Mr. Martin Momoh Bangura was properly conducted in a convivial environment, with all the relevant stakeholders present.
Therefore, the outcome of the investigation fully recognized Mr. Martin M. Bangura as the President of the Sierra Leone Athletics Association, and this decision was accepted by the outgone President Alhaji Abdul Karim Sesay and other relevant parties concerned.
However, a Communique with number of items to be addressed including but not limited to the conduct of an Extra Ordinary Congress not later than 31st December, 2022 of which the Ministry, NSA and NOC/Athlete Commission must been fully involved was signed by all interested parties.