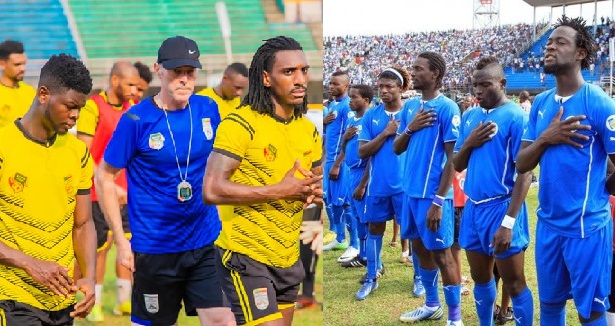 BREAKING: Sierra Leone Vs Benin Match Postponed Again
The AFCON qualifying match between Sierra Leone and Benin has been postponed. The Court of Arbitration for Sport (CAS) announced the postponement of the match to Monday, June 14, 2021.
The match was earlier scheduled to hold on Saturday June 12, 2021.
Recall that on March 30, 2021, Sierra Leone was due to host Benin for the AFCON qualifying match but the match was postponed by CAF after five Beninese players tested positive for COVID-19 less than 2 hours before the start of the match.
The Sierra Leone Football Association (SLFA) appealed the decision – asking that the match be forfeited by Benin – and the appeal was dismissed by the CAF Jury of Appeal.
At the same time, the Benin Football Federation lodged a complaint with the CAF, as well as several disciplinary and financial requests against the SLFA.
CAF joined the Benin Football Federation's complaints to the proceedings involving the SLFA, but the CAF Appeal Jury did not address them in its decision.
The Benin Football Federation then went to the Court of Arbitration for Sport with the same complaints and requests, including a request for the exclusion of the SLFA from CAN Total Cameroon 2021 and/or a 3-0 forfeit defeat of Sierra Leone with regard to the match returned.
The Court of Arbitration for Sport partially upheld the Benin Football Federation's appeal:
1. The decision to postpone the match to June 14, 2021 is confirmed.
2. The request to declare the SLFA withdrawn from the match and excluded from the CAN 2021 is rejected.
3. The request to declare that the match is lost by forfeit 0-3 by the SLFA is rejected.
4. The request to pronounce all other disciplinary sanctions as well as any compensation against the SLFA is referred to CAF for examination and decision by the competent bodies.