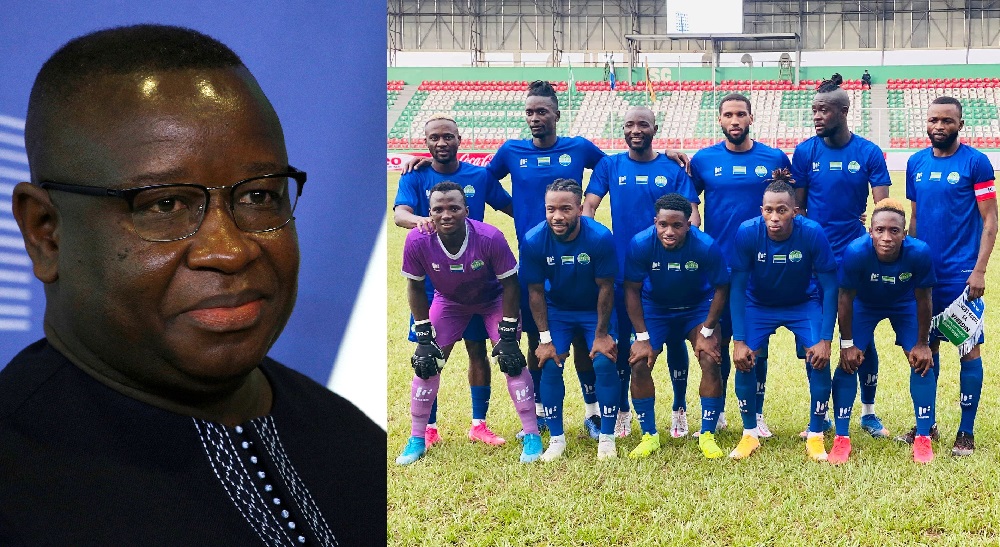 Sierra Leone Government Increases Leone Stars Appearance Fee From $3,000 to $5,000
The Minister of Sports, Ibrahim Yelenkeh, said in an interview with radio Democracy that they initially settle for $3,000 as match appearance fee for Leone Stars Players.
He further assured the Players that he will now stake his neck to make sure that the Players get $5,000 as their new appearance fee.
The Sierra Leone government has been very supportive towards the current Leone Stars Squad in Cameroon as they are currently well taken care of and provided with the necessary facilities.
The increase in allowances came as a result of Leone Stars brilliant performance against Algeria in the AFCON Competition.
A majority of Sierra Leoneans were marveled at Leone Stars performance against the desert Foxes of Algeria.
The minister also talked about the issue of stranded Supporters. He blames the Confederation of African Football (CAF) for releasing the passenger's tickets late. He considers the mistake as a lesson they will learn from.
Many Cameroonians showed up in thousands to support Leone Stars against Algeria.
The financial boost for the team will serve as a motivation for Leone Stars next Matches against Cote D' Ivoire and Equatorial Guinea
Leone Stars is expected to play their Second match against Cote D Ivoire on Sunday 16th January