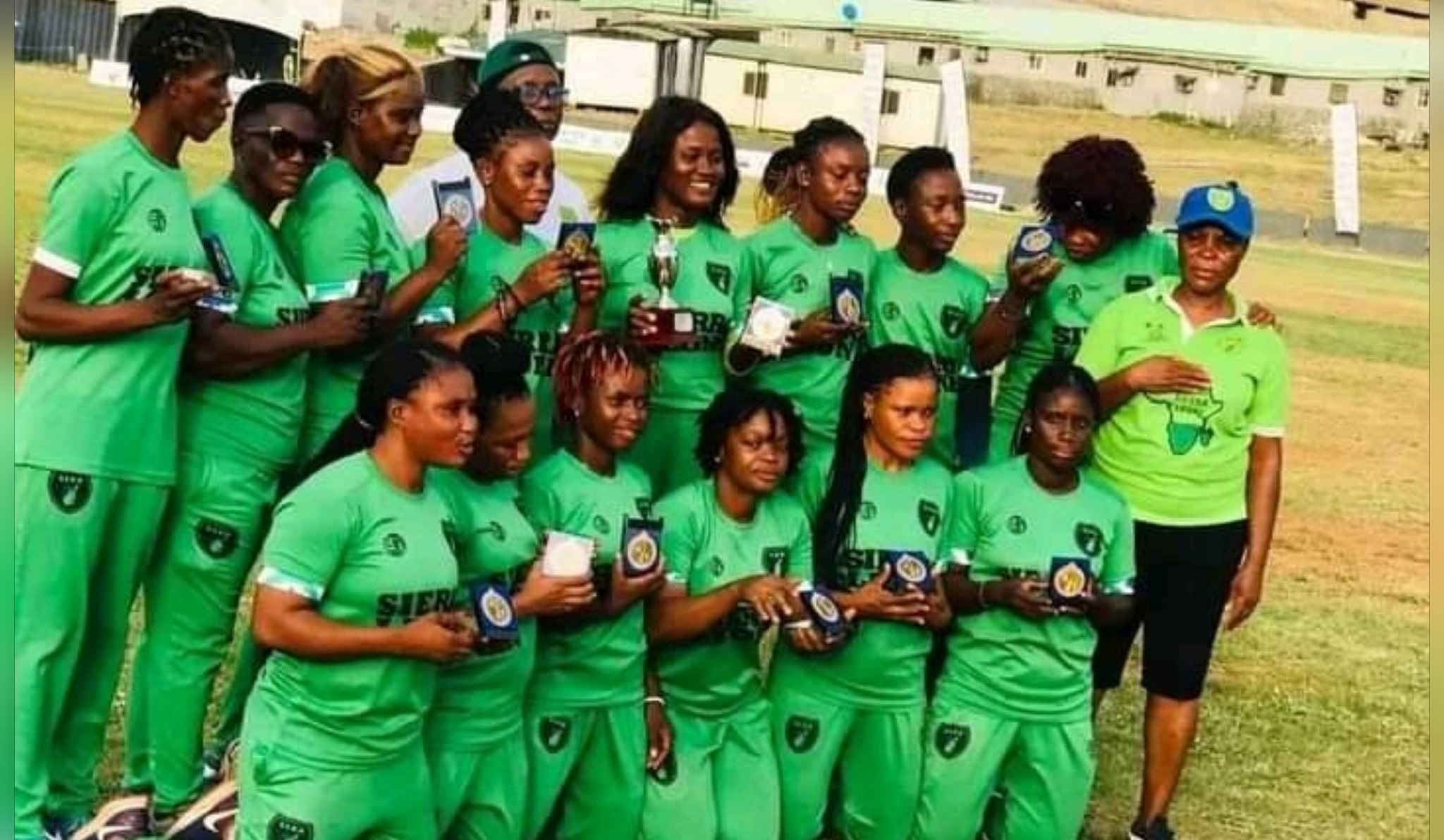 Sierra Leone Defeats Ghana to Grab Third-Place Champion in Nigeria Women's T20 Tournament
Sierra Leone Female cricket team has defeated Ghana to win the third place medal in the Nigeria Women's Invitational T20 International Tournament in Nigeria.
On Wednesday, the Ladies  Patriot lost to Rwanda by nine wickets, having won the toss and elected to bat first, scoring 71 runs, losing 8 wickets in 20 overs.
Batting, Sierra Leone's Zainab Kamara scored 12 runs not out while comrade Mabinty Sankoh went for 11.
Rwanda replied with 72 runs for the loss of 1 wicket in 12 overs. They stole the day by 9 wickets with the Woman of the Match award going to Gisell of Rwanda who scored 41 runs.
In the afternoon of Saturday, host Nigeria  engages Rwanda in the battle for supremacy. Both sides have won two matches.
With Sierra Leone  win against Ghana by 10 Wickets, In the afternoon of Saturday host Nigeria Engages Rewanda  in the battle for supremacy. Both Sides Won two matches. For the host, Nigeria finished Second place after losing the finals to the champions, Rewanda by 53 runs and a day to go in the contest, the Ladies Patriots fulfill their hope to grab the third  spot.
The tournament ended on Sunday after the third place match between Sierra Leone and Ghana. Sierra Leone will depart Nigeria on Monday.