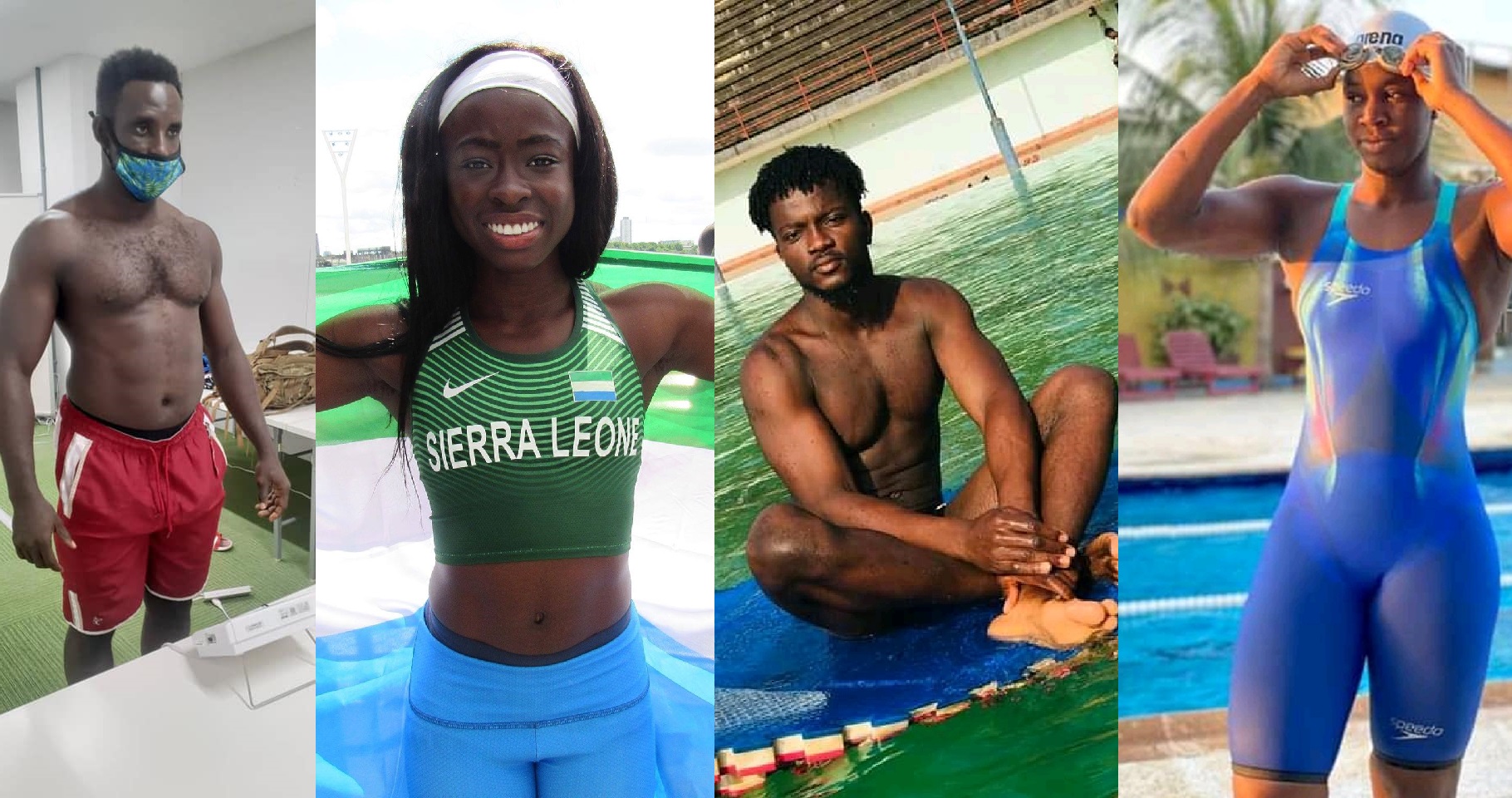 All Sierra Leonean Athletes Eliminated From Olympic Games as Tity Dumbuya Fails to Make Next Round
Four Athletes made their way to represent Sierra Leone in this year 2020 Olympics and all of them have been eliminated.
Sierra Leone Judo Athlete was the first he could not compete in the Judo fighting because he didn't meet the required weight to partake in the competition he weight 84kg instead of 81kg that the Olympic committee need so because of this he was disqualified out of the Game.
Followed by Maggie Barrie who was eliminated yesterday in Round one of the women's 100 meters, she qualify in the preliminary stage with 11.53 second, but was unable to qualify for the Olympic semi-finals.
Later that day the sierra Leone swimmers also compete Joshua whys and Tity Dumbuya in both men and women's 50 metre free style swimming, Joshua finish with 27.90 seconds but finish last in his race this result send him out of the competition.
Tity Dumbuya also in the women's 50 meters finish 3rd position with 31.56 second but this result was not enough for her to take her to last 16th of the 2020 Swimming Olympics Games, despite she finish 3rd she was eliminated because of the point she finish with.