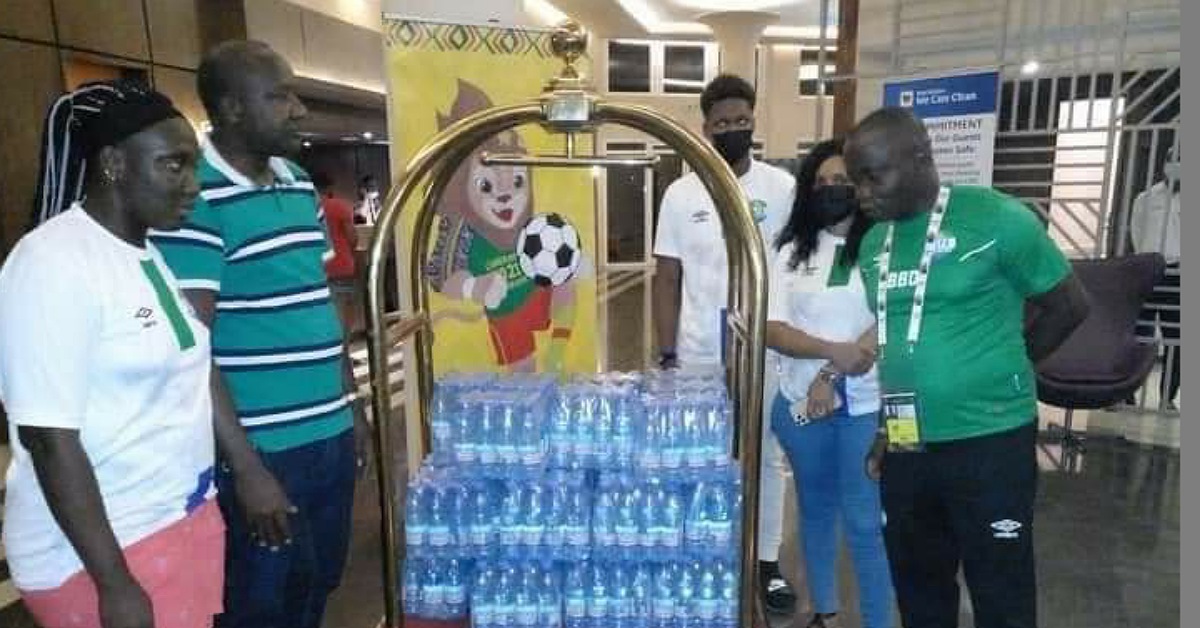 Sierra Leonean Worker in Cameroon Donates 30 Dozens of Bottled Water to Leone Stars
A Sierra Leonean working in Cameroon has donated 30 dozens of small bottles of water to Leone Stars.
He made the donation to Leone Stars on behalf of his family and also promised to provide small bottles of water Leone Stars during their stay in Cameroon.
This, according to Mr. Idrissa, is his own contribution to Leone Stars.
Team Manager of Leone Stars, Barbadi Kamara, commended the efforts of Mr. Idrissa, describing him as a patriot and good personality.