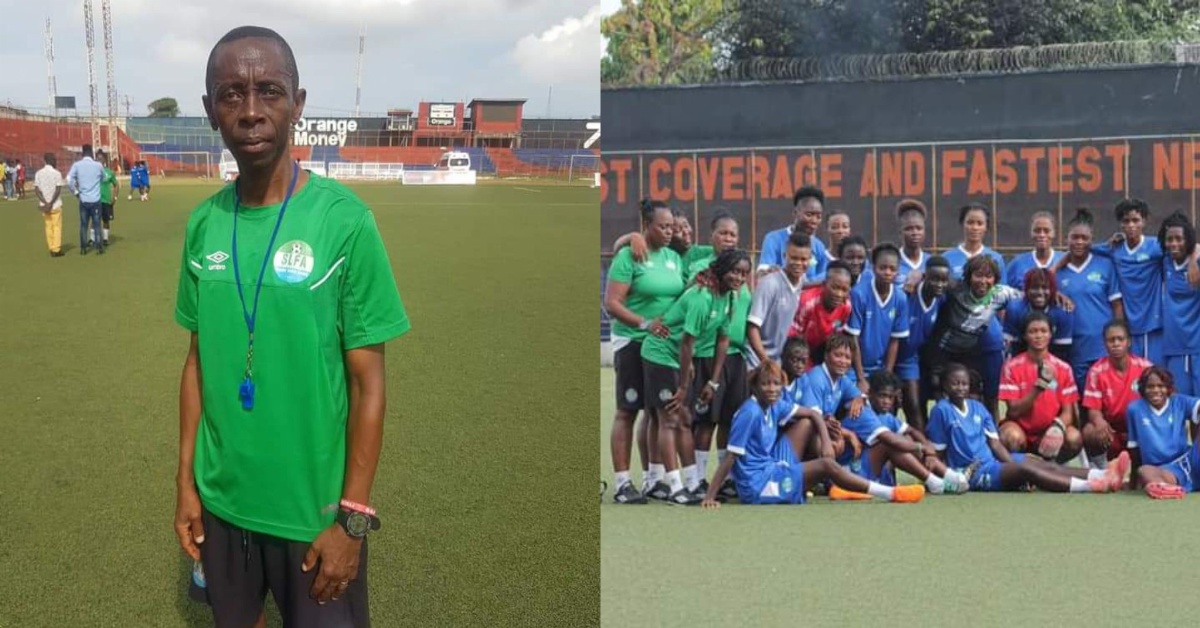 SLFA Appoints New Female Team Coaches Ahead of WAFU Tourney
The Sierra Leone Football Association has announced the appointement of the Technical Staff in charge of the Sierra Leone national female senior A Team as the country prepares to compete in the WAFU Zone 'A' Women's Tournament in Cape Verde, from the 20th to the 30th, January 2023.
Below is the full list of appointmentees:
Ernest Hallowel- Head Coach Martha Conteh- Assistant Head Coach Musu "Pele" Bangura- Team Cordinator Mamie Sheriff- Medical Officer
Milton Koroma- Team Admin Esther Marie Samura- Media Officer
Head Coach Hallowel and his technical staff have embarked on intensive training ahead of clashing with big guns in the competition.
He has assembled a provisional list of 33 players who commenced training ahead of the tournament.
The daily training, aimed at enhancing the skills of his team, will wrap up next week ahead of the sub-regional tournament
The 2023 WAFU Zone A Women's Cup will be the 2nd edition of the WAFU Zone A Women's Cup, an international women's football tournament organised by the West African Football Union (WAFU). The final tournament is scheduled to run this year, Cape Verde was announced as the host of the tournament on 16 August 2022.