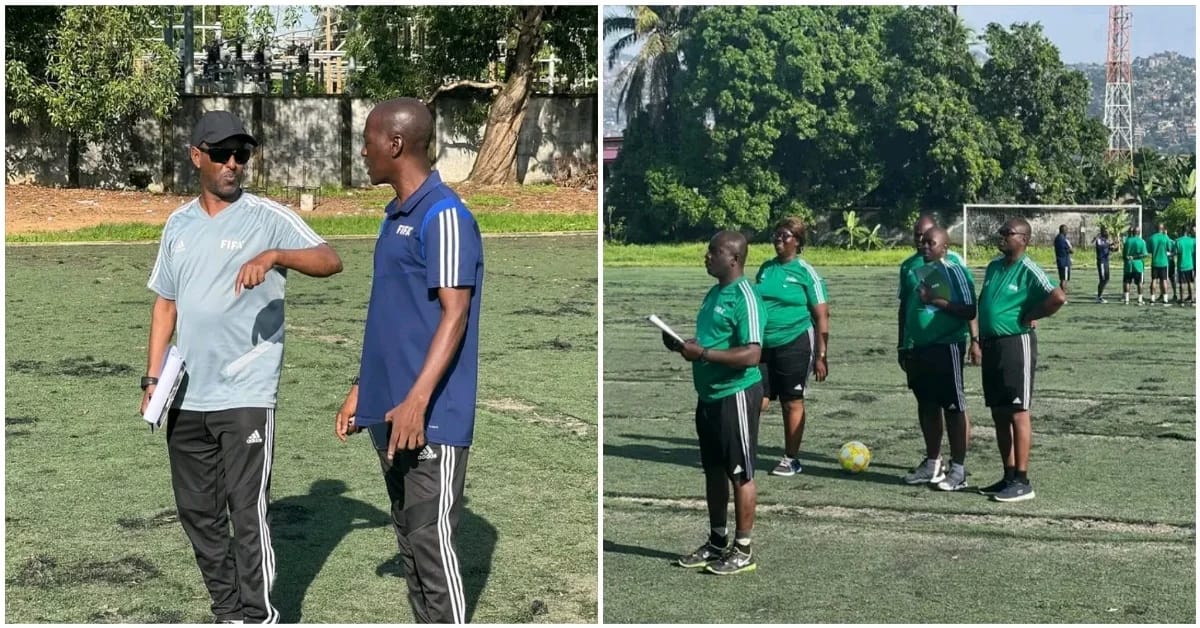 SLFA Holds Annual FIFA Referee Instructors And Assessors Course
The Sierra Leone Football Association in Collaboration with the World Governing body for football FIFA have commenced their annual FIFA training For Referee instructors and Assesors in the country .
The official opening Ceremony was witnessed by deputy SLFA Secretary General Mohamed Benson Bawoh, President of the Sierra Leone Referees Association Alhaji Sanusi Rashid followed by the Referee Manager Mr Bowen Freeman, Vice president from from the Sierra Leone Football Association and two FIFA instructors from Mozambique and Somalia.
The rationale behind the training is to develop and refine instructors and Assesors in the laws of the game
Speaking at the event, the Referees Manager stated that without better refereeing there will be no better league. He confirmed that last year, they invited 30 instructors but this year they weren't talking quantity but quality quality representative to the Football Association. The targeted numbers for this year are15 Assesors and 15 Senior instructors.
He further cautioned the participants that it is left with them to prove themselves because if they don't prove themselves they will not go to another level. He encouraged the Assesors that they will be looking for quality instructors because FIFA and CAF are also looking for quality instructors.
Technical instructor who doubles as the the President of the Referees Association commendable the two indefatigable instructors from FIFA he described them as Technocrat and doing thing by sentiments. He further craved the indulgence of all the participants to work very hard so that they can push Refereeing very hard in this part of the world.
"We have very good assistants Referees in this country but the Assistant Referees are Killing them" he confirmed
In the just concluded league we were having problems with team officials coaches etc Why because I'm appealing to the VP1 now he is part of us and he is the technical aide of this Association to help us facilitate training between us and the coaches.
He further confirmed that the questions posed to them when they travel to the Provincial areas Areas that justifies they are nowhere in terms of understanding the laws of the game