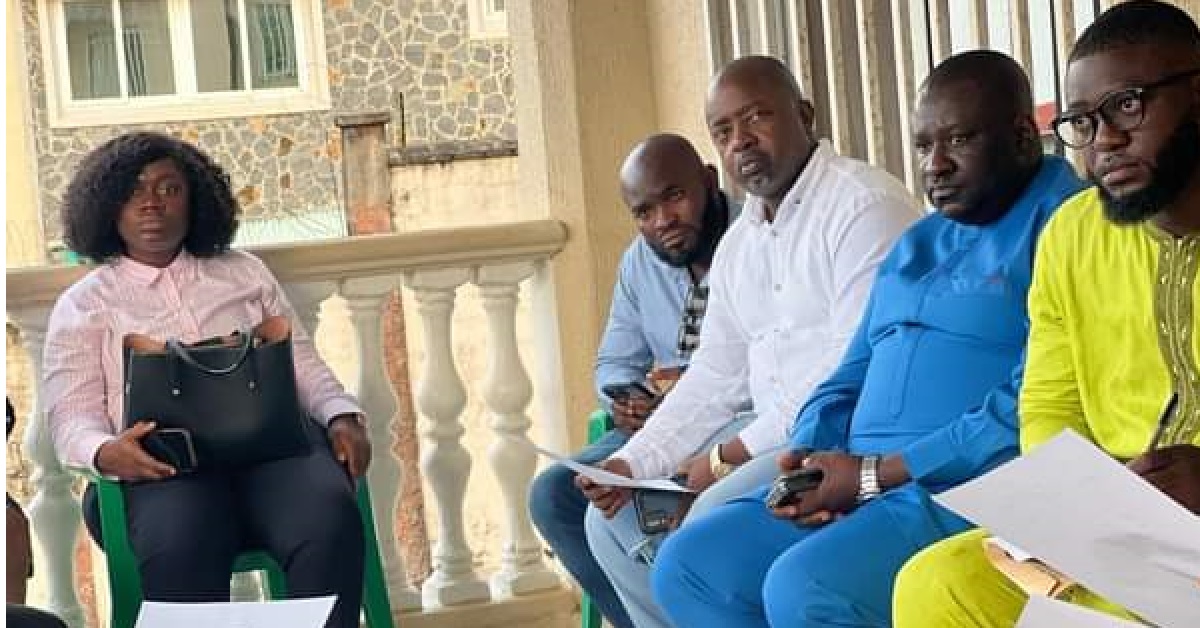 SLFA President And Vice-President Pay Tribute to Family of Late Eric Lansana
President of Sierra Leone Football Association, Thomas Daddy Brima and his vice, Harold Nat-Johnson had yesterday paid a consolatory visit to the family of Late Eric Lansana, former member of the Bo Rangers technical department.
Reigning Sierra Leone champions Bo Rangers chairman Babadi Kamara was the first to break the news to some members of the football family just before midday on Saturday. "Sad to inform you all that we have lost Eric Lansana (TD-Bo Rangers) through a road accident."
Tributes, condolences, and prayers have been bestowed to the deceased and the family. Sierra Leone has lost a great sportsman, an enthusiastic individual and a citizen. He gave his country his all.
Being recognized of his effort and contributions to the Sierra Leone sporting sector, the President of SLFA and his Vice had as well paid their respect to the deceased and supported with a token towards the burial ceremony of the former Leone Stars Team Manager, late Eric Lansana.
Accompanied by the Daddy Brima were the SLFA General Secretary Chris Kamara and Deputy General Secretary Mohamed Benson Bawoh. The SLFA body, Bo Rangers and Sierra Leonean sport sector continue to mourn the sudden death of late Eric Lansana.