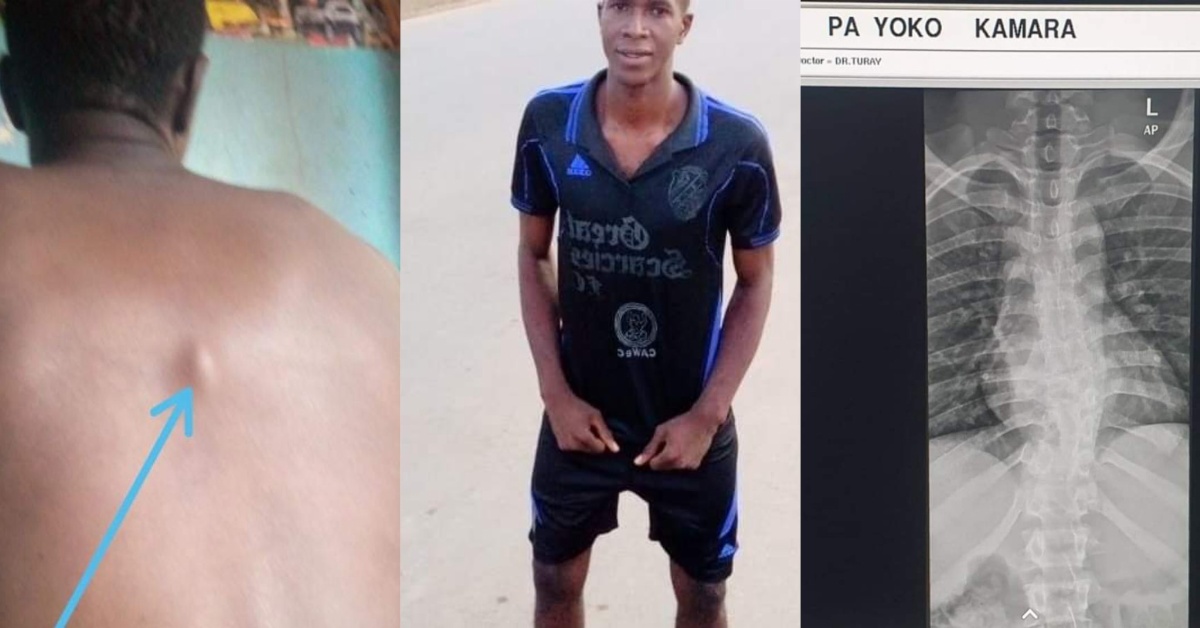 Spinal Cord Injury: Great Scarcies FC Right Back , Pa Yoko Kamara Appeals For Financial Assistance
Great Scarcies FC right back, Pa Yoko Kamara popularly known as Italian Yoko is seeking help from the general public as he needs urgent financial support to nurse his injury.
Pa Yoko was diagnosed with a serious health issue that has to do with his spinal cord.
The player was going through pains in his back and after his x-ray, it was confirmed that he has a spinal cord injury.
If serious and urgent actions are not taken, it will affect his movement. This means that he wouldn't be able to walk or play football again.
"Please, i am calling on Sierra Leoneans to help me. I have a very serious injury that needs urgent concern".
"I have suffered a lot over the past few weeks. My entire body is paining me and my family doesn't have the financial strength to foot my medical bills. I am pleading to everyone out there to help me to cure my pain", Pa Yoko in an interview with Mags Tribune Sports.