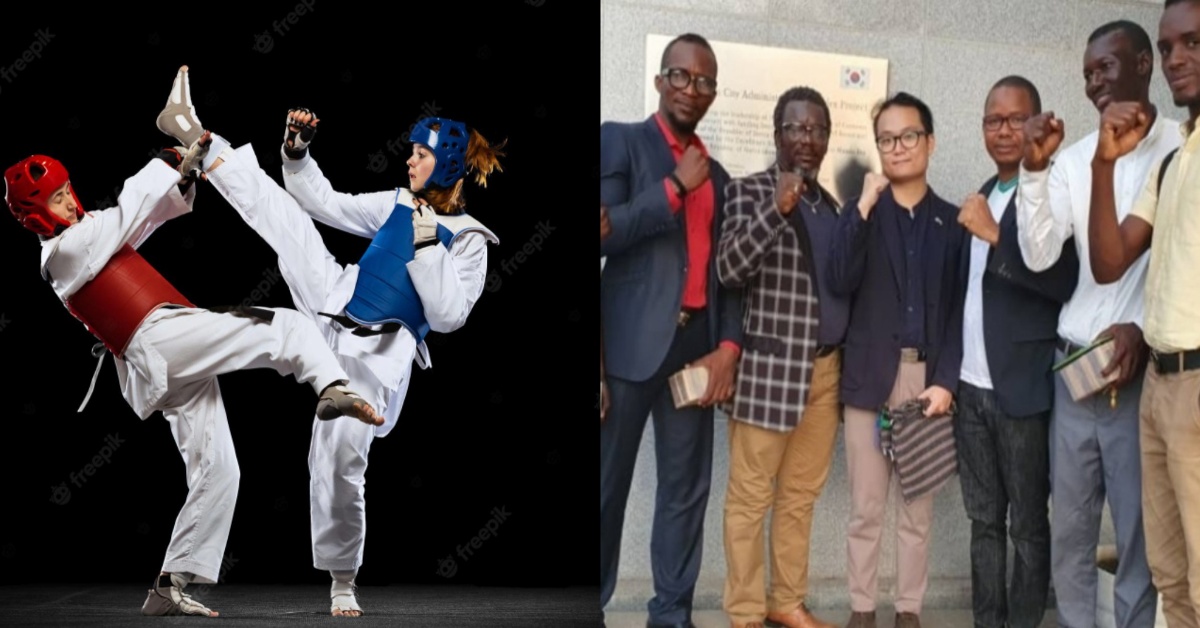 Taekwondo Association Holds A Fruitful Discussion With Korean Experts
In the Sierra Leone Taekwondo Association (SLTA) has on the 5th December 2022 held a fruitful discussion with two Experts from Korea to map out plans for the development and expansion of the sport in the country.
Mohamed Barrie, Secretary General of the Sierra Leone Taekwondo Association, after introducing the Executive members to the Korean experts wasted no time to point out the immediate flagship project of the Association; which is to take the Sport to the Schools, titled "Catch them Young" stressing that the Association is striving to get the Sport to the schools, and the young talents to be tapped and included to the national teams across the country.
Oness Abayomi Johnson, the President of the Association said the Association has started the project in some Schools, but the key bottleneck is the finance to sustain it in Schools but said he was, however, hopeful that the deliberations with the two Korean Experts will bring productive results for the Association's goal of taking the Sport to the Schools across the country.
KIM, CHANG KI, the Director of the Korean Cultural Center in Nigeria said the aims and objectives of the Association were in place, adding that the association should focus on that. He said as Experts, they would where and how they could come in a will to assist the Association in making sure that they succeed in the Schools Project.
He advised the President and Executive members of the Association to at least start five Schools and make sure that the sport is included in the Schools' Curriculum as a subject wherein the School pupils will be having three days to learn the Sport of Taekwondo, adding they will provide the Schools with equipment.
BAE SUNG-JIN, the Manager of the Korean Cultural Center in Nigeria said it was laudable that the SLTA has taken the bold step of taking the Sport to the Schools, and as an international body, experts in Korea will help the Association's coaches to reach Kukkiwon level in the world of Taekwondo and those coaches will in turn train the young talents whom will be looking to be Taekwondo athletes.
The Sierra Leone Taekwondo Association's next project is to take the Sport to the Military and has already started initial engagements with top high-ranking majors in the Military.