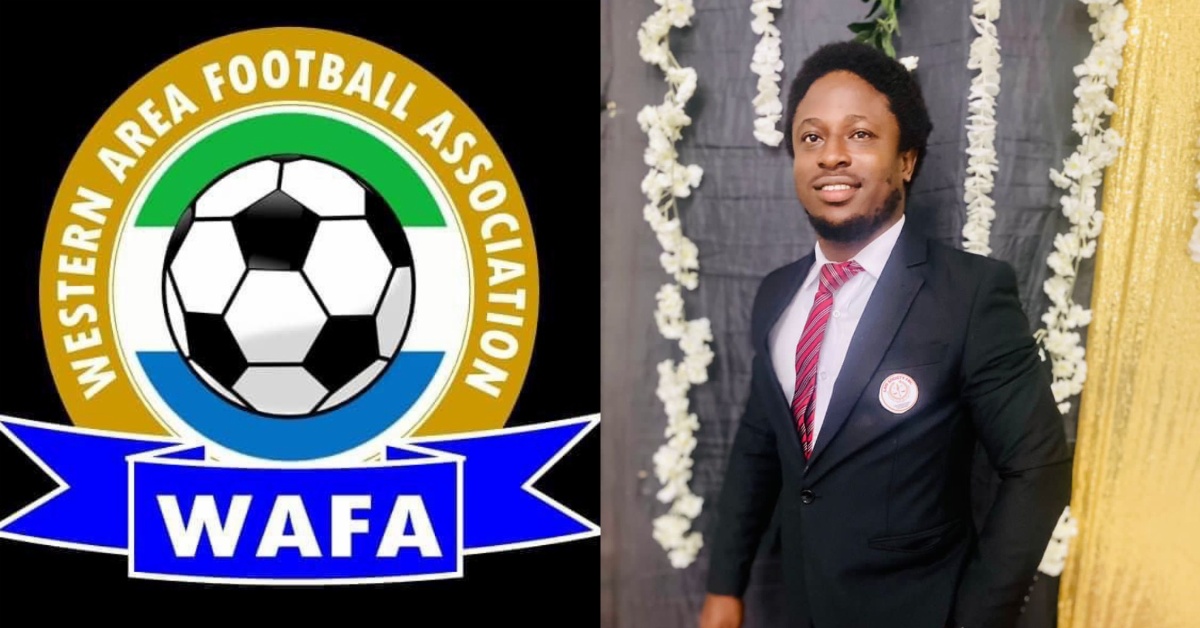 WAFA Invites Division Two Clubs
The Western Area Football Association (WAFA) will organise a meeting with 50 Division Two Clubs on Friday 3 February.
The Secretary of WAFA, David Gerald Turner indicated that the meeting will commence at 2 in the afternoon and will last for two hours.
WAFA said in the press release that the meeting will take place at their Hennessy Street Office at Kingtom in Freetown.
According to a press release from the Regional Sport Association's Secretariat, only club chairmen or secretaries should attend the meeting.
50 teams are currently contesting in the Regional League. The League is the nation's third tier competition.
Most teams have played 9 games each in five categories.
Kellie FC, Abacha FC, Walsall FC, PS Zico and Young D are leading at each of the five categories of the third tier league.