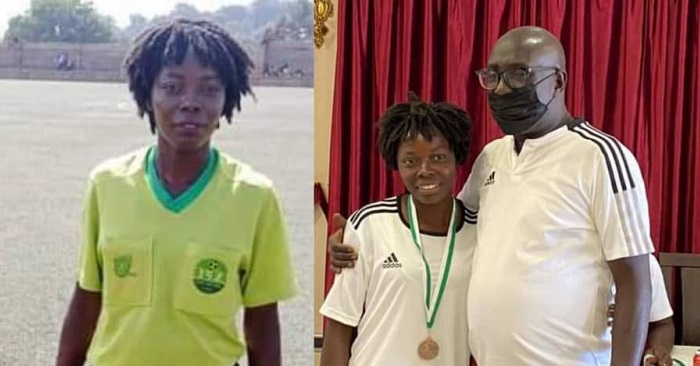 WAFU Decorates Sierra Leone's Precious Amara With Medal of Excellence
The West African Football Union-WAFU has decorated Sierra Leone's Precious Amara with a Medal of Excellence.
Amara was decorated with such a medal because of her exceptional performance in the just concluded Under 15 WAFU ZONE A Tournament in Guinea Bissau.
Amara was a referee in the said tournament.
She was part of the officiating team in the matches between Senegal versus Cape Verde, Cape Verde versus Guinea Bissau, and Guinean Bissau versus Senegal respectively.
she happens to be one in five referees who had received their first FIFA badge barely 2 months ago in the country.