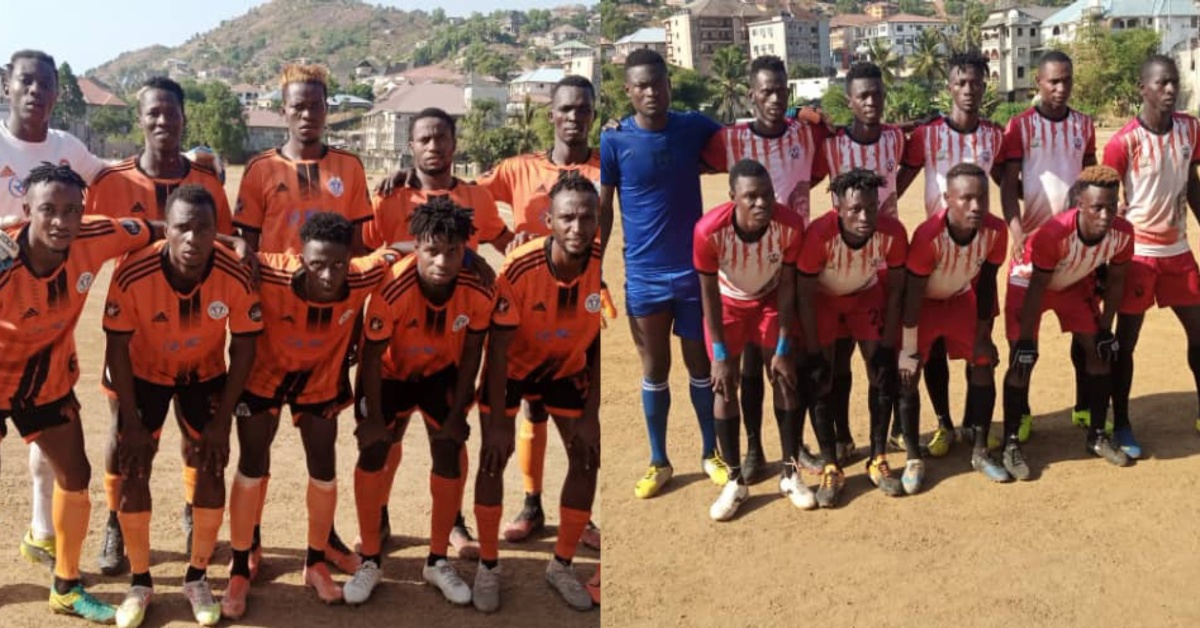 SLPL: Bai Bureh Warriors Held Mighty Blackpool
On Saturday, 21 January 2022, Bai Bureh Worriors held Mighty Blackpool to a 1-1 draw at the Angola playing facility in the ongoing Sierra Leone Premier League.
Mohamed Kargbo of Bai Bureh Warriors FC was awarded Man of the Match in the encounter. He scored the first goal for Warriors and served as play maker for his team throughout the match.
Mighty Blackpool have won 5 matches and draw 4 with 0 lose. They are occupying the second position in the League table depending on the outcome of East End Lions Match with Central Parade.
Bai Bureh Worriors on the other hand are 6th on the table with three wins, 5 draw and 1 lost with 14 points.