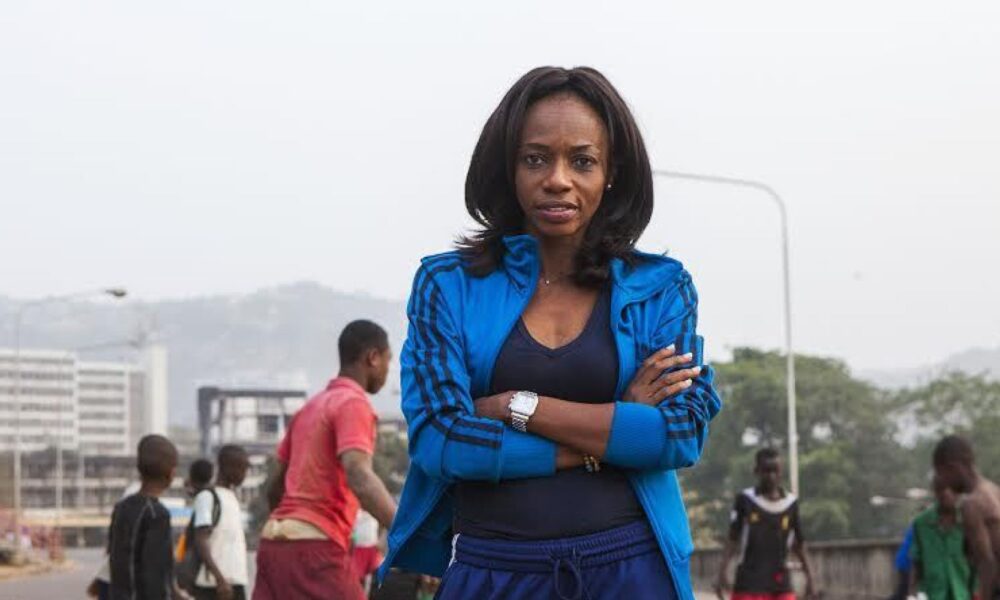 Women, Power And Football: The Story of Sierra Leone FA Boss, Isha Johansen
By Isha Johansen 
Football is in my blood. It's a sport which combines passion, with creativity, teamwork, courage, initiative and strategic thinking.
For me it has been a lifelong inspiration, empowering me and driving me upwards to the position I hold today.
There have been significant advances made to develop women in football-the success of the Women's World Cup 2015 is evidence of that. Nevertheless, it remains highly unusual for a woman, and particularly an African woman to have found such enduring professional fulfillment in the sport.
With that professional fulfillment has come great responsibility.
As the President of the Sierra Leone Football Association (SLFA), I lead an organization which has the power and the duty to effect great socio-economic change in Sierra Leone.
Many of SLFA's recent initiatives have been aimed at doing just that. For example, in the past year, SLFA's work on the Ebola response has included increasing awareness of Ebola and its transmission among Sierra Leone's market women, and the FIFA sponsored '11 against Ebola' campaign.
We have also contributed to the recent flood relief effort.
Throughout, I have become increasingly aware of the extent to which poverty, lack of access to education and disasters-whether natural or man-made impact so heavily on the women of Africa.
We know that the lives of African women are very different from the lives of women in the West.
We know that they tend to be more marginalized and less empowered.
They are more likely to work in the informal economy, have less access to health care and they are less educated.
Take pregnancy and childbirth for example.
The birth of a child, which should be an occasion of joy and celebration, is the leading cause of death and injury for women in developing countries.
In Africa, a staggering one in 22 women dies in pregnancy or childbirth.
In the UK, it is just one in 8,000. While conditions such as high blood pressure, breech births and hemorrhaging are easily treated in the UK, African women are likely to die from them because they lack access to good quality health care or a trained midwife. Only 37% of births in the least developed countries are attended by a skilled health worker.
What of education? For many African girls, five years of education is the most they can expect to receive and they are the lucky ones. Across the continent, 28 million girls between the ages of six and 15 are not in school, and many will never even set foot in a classroom.
I would like you to take a moment and imagine with me, if we were able to change just some of those things, what women's lives in Africa could look like.
Imagine how with increased access to education, how many more African girls could do amazing things: they could launch successful businesses, become health workers, run schools, save lives and head nations.
Imagine how with better obstetric care, African women would have healthier children and be less likely to die in childbirth or suffer life-altering complications.
Every day I imagine how, with the opportunities that I was fortunate to have, many more of my colleagues in the world of football would be my sisters from Africa.
Earlier this year, I worked with a Sierra Leonean firm-Elixir Marketing and Media – on an initiative to use football's power as a vehicle for social change and help reduce the marginalization of African women both in their immediate societies and globally.
We call it Power Play.
This project, conceived and given birth to in Sierra Leone, has received overwhelming support from FIFA and the Confederation of African Football (CAF).
Both organizations have officially endorsed it. In June, I had the great privilege of launching Power Play at the FIFA women's symposium in Canada and in recent months, I have nurtured it and watched as it has begun to take shape.
The initiative aims to deliver two objectives. The first is an annual Power Play forum which will bring together leading academics, African politicians, lobbyists, participants in the world of football, football policy and sports administration to explore, encourage and find concrete ways to empower women and girls in Africa through football.
The second is for all the African FAs, CAF and FIFA to become signatories to the Power Play Memorandum of Understanding – committing to the development of a unified proactive approach which will give African women and young girls a voice through football.
My sisters and I have a great role to play in developing our continent; and Power Play has the potential to create some of the opportunities for empowerment and education that women need in order to stand shoulder to shoulder with their male counterparts and share in the work of building strong and sustainable nations.