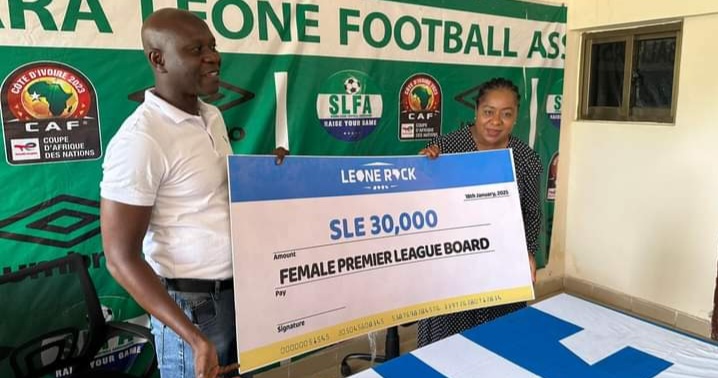 Women's Premier League Receives Huge Financial Support
Through its unwavering desire to push young female athletes in Sierra Leone, Leone Rock Metal Group has donated thirty thousand NLe (30,000) in support of the second leg of the Women's Premier League.
On a post shared on social media, the Chairperson of the Sierra Leone Women's Premier League Board, Asmaa James expressed profound thanks and appreciation to Leone Rock Metal for the timely financial support.
"As a board, we are grateful, especially at this time when the 2nd phase of the league is about to commence Thank you, LEONEROCK,"  she wrote.
The second leg of the Women's Premier League is expected to start on Saturday, 21 January, 2023
Leone Rock Metal Group Company Limited is one of the biggest mining companies producing Iron Ore in Sierra Leone. The Company is one of the largest resource investment companies in West Africa.
The company is parent company of Kingho Mining Company and Kingho Railway & Port Company which are part of an integrated Iron Ore Mining-Railway-Port Handling and export group of companies. Its Headquarter is in Freetown and its subsidiary group's operations are located primarily in Tonkolili and Port Loko District Respectively.