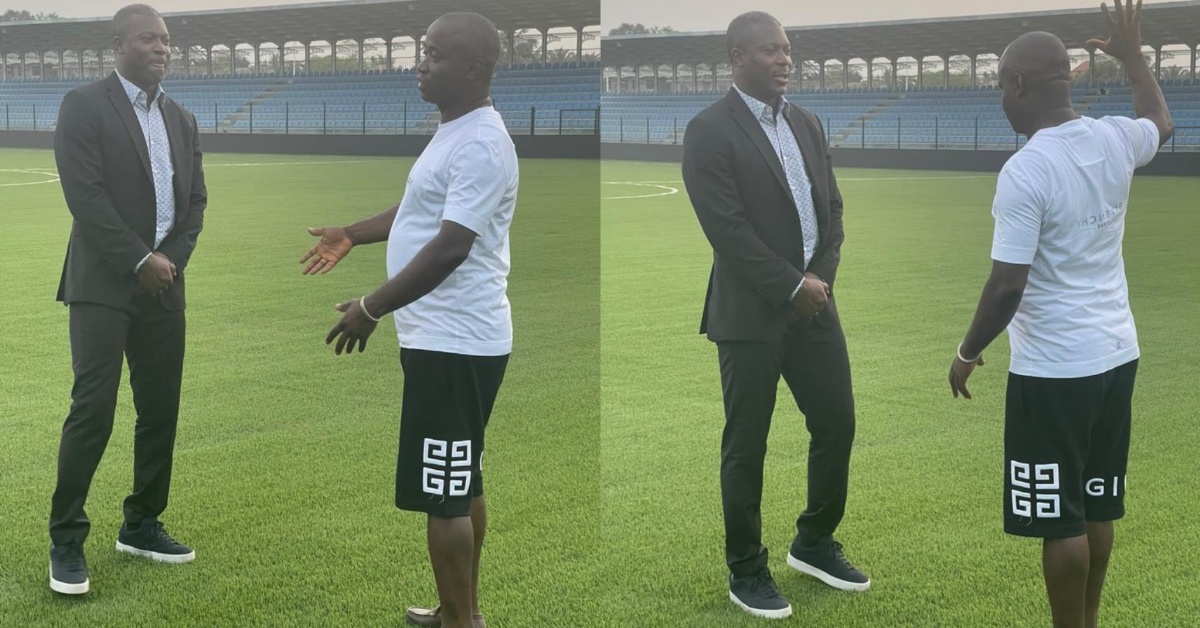 Former Nigerian Striker Yakubu Visits Bo Rangers' New Stadium
Former Nigerian Striker, Yakubu Aiyegbeni has paid a visit to Bo Rangers' newly built stadium, Southern Arena.
The former Super Eagles talisman admired the new ultra-modern stadium which was built by the Club Manager and Business magnate, Babadi Kamara.
Yakubu made his admiration clear for the club manager and believed that such development will benefit the sport of football in the country. He added that the new stadium is nothing short of an international standard.
The former Everton striker, motivated by what he saw, expressed his desire to invest in football in Sierra Leone.
The club manager, in his statement, appreciated the support and love he received from supporters and community stakeholders from the inception of the project to its completion. He added that he is motivated by the need to give back to society.
Bo Rangers, who currently play their home matches at the Bo Sport Stadium, are preparing to make a debut at the 6,000-capacity stadium.
The defending champions are currently top of the Sierra Leone Premier League with 17 points after 7 games.