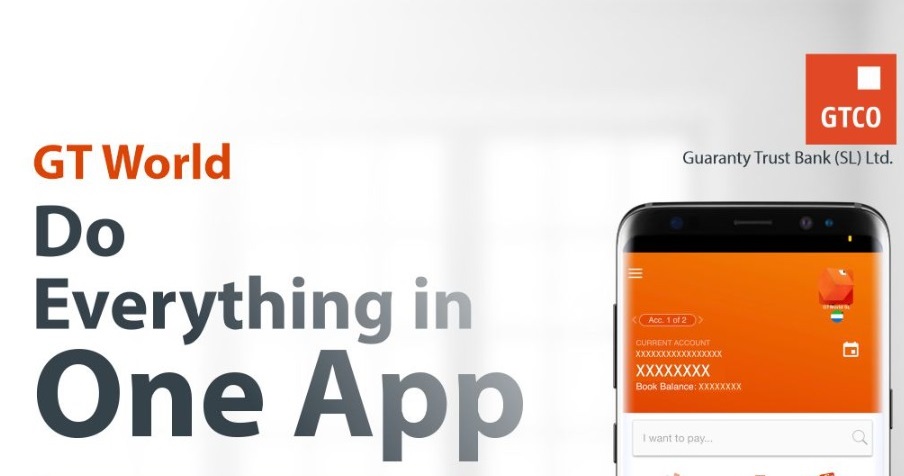 5 Things You Can do on GT World SL App
The GTBank mobile banking application (GT World SL) lets you carry your bank with you wherever you go. You can perform transactions and manage your bank account(s) from your mobile device, and it is secure and very simple to use.
The GT World SL app can offer the following services to GT Bank customers:
(1) GT World offers an online banking platform for businesses, which provides customers with the opportunity to monitor and complete all their business transactions from anywhere in the world
(2) GT World is simple to use, secure and streamlined to process account statements instantly.
(3) GT World provides customers with easy access to check their balance.
(4) GT World can be used to pay Utility Bills and other services.
(5) GT World can be used make quick transfers, buy Airtime, and do all payments at a faster rate
All GTBank customers are eligible and profiled for mobile banking. Simply Download the GT World SL App from Google Play Store, for Android devices, or from the Apple App Store.