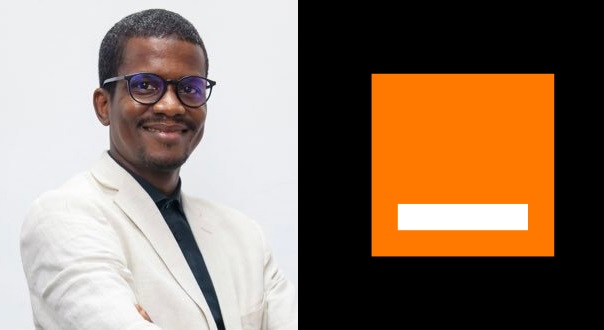 Orange's CEO Sekou Amadou Bah On The Right Trajectory to Achieve Digital Transformation And Financial inclusion in Sierra Leone.
The rising level of technological innovations has finally reached Africa, bringing to the table a new wave of modernization to a continent that was once overlooked by some of the biggest companies worldwide. The continent is on the brink of digital transformation and Companies like Orange are playing an important role in achieving this wind of change through partnerships with Entrepreneurs and innovators.
Since he took up office from the erstwhile CEO, Aminata Kane, Orange's current Chief Executive Officer Sekou Amadou Bah expressed a strong commitment to invest, accelerate digital transformation, Social and financial inclusion in the country.These commitments were not mere rhetorics as Orange's digital transformation and Financial inclusion are underway, and they are creating opportunities for transformational change across all economic sectors in the country.
Under his leadership, Orange is also investing in startups in areas important to Sierra Leone's economy. That's include innovation. For example, they have invested in the annual Orange Social Venture Prize as an entrepreneurship event that supports the most innovative business idea from young people in Sierra Leone.
The company recently awarded two young Sierra Leoneans on the 1st of September 2022 as winners of the Orange Social Venture Prize at the company's headquarters.
Osman Yaah of the Auto-smart irrigation and Energy Company Ltd won the National Grand Prize Le 100,000. Adeola Carew of Safe Space Sierra Leone wins the Orange Tech Queen NL 50,000.
Addressing his attentive audience, finalists, local and international Judges, CEO of Orange Sekou Amadou Bah, asserted that "This is the fourth edition of the Orange Social Venture Prize. Orange is in a position to be the lead digital partner for start-ups in Africa and the middle east of Africa also and this is why OSVP was initiated 12 years ago to reward the best technological project with positive impact and solutions to social challenges mainly in the fields of education, health, agriculture, mobile payment or sustainable development in Africa and the Middle East. Orange as a brand continues to impact directly the lives of people by giving back and touching lives. We believe in the philosophy of philanthropy. Since the inception of this prize in Sierra Leone, this prize has become a household name and a reference partner in ICT development and start-ups. In 2021, we included an additional prize to increase female participation and to promote Project, offering a technological Solution to improve the lives and conditions of women. The pitch session today is part of Orange's innovation strategy which is committed to providing financial support and putting expertise in the development of new businesses using ICT."
Under his current reign, Orange has introduced the Orange Money For All Application one of the largest digital transformations in the telecom industry to achieve financial inclusion.
The recently unveiled Orange Money App For All on the 9th of September 2022 set to deepen financial inclusion in Sierra Leone.
The Orange Money App For All is an innovative digital initiative in the company's quest to achieve its financial inclusion drive for all Sierra Leoneans. The Orange Money App For All simply means that if you are in Sierra Leone and you are using a Sierra Leonean Simcard, irrespective of the mobile company
you can enjoy Orange Money Services.
In his official launching of the Orange Money App for All, CEO of Orange, Sekou Amadou Bah, stated that "We believe in innovation, we believe also on inclusion and I want to declare the App available for all Sierra Leoneans and welcome on board. Whatever sim card you have, If you are in Sierra Leone you are welcome in the Orange Money landscape. We are here to bring innovation to the highest level. We are committed to giving you the best digital service in Sierra Leone."
However, Global technology statistics have closely linked financial inclusion to sustainable development and economic growth in developing countries. As mobile money transactions are transforming the economies of African countries, Sierra Leone is not an exception. The new Orange Money for All App also has the potential to help entrepreneurs take their businesses to the next level.
In brief, with the launch of the New mobile money App for all, the technology will help thousands of previously excluded mobile subscribers in Sierra Leone to access financial services. This can be best described as the mobile revolution that will completely change the lives of Sierra Leoneans.
The Explosion of the Orange Money App for All will help drive entrepreneurship and efficiency for small businesses. It will allow even micro businesses without banking accounts -to take advantage of the benefit of mobile payments.
In Sierra Leone, cash still dominates transactions between many small businesses and their customers. However, cash has many drawbacks for businesses, among that it is expensive to manage, exposing them to the danger of theft. With the Orange money App for All, mobile payments are much easier to track in a financial system, while remote payments are also possible to even non-orange money subscribers.
For a market where access to formal banking is limited, informal financial services like Mobile Money transfers appeal to many Sierra Leoneans. Data shows that Africa has raced ahead as global leaders in mobile payments landscape, with nearly 161 million active accounts and more than 495 billion dollars in transactions, according to the Global System for Mobile Communications (GSM)'s latest report, "State of the Industry on Mobile Money 2021."
New Orange Mobile Money App for All is a game-changer in the market because it makes transactions simple, safe and convenient.
Trailing behind the above are the introduction of the Weda Masta forecasting system and the conduction of training for 32 SierraLeoneans in Digital Skills.
Orange Sierra Leone on Wednesday, 17th August 2022, officially launched a weather forecast updating system, 'WEDA MASTA', geared towards updating its numerous customers about variations in weather conditions during the dry and rainy seasons.
The service provides the correct update of the weather, which is about 90% accurate, and by using the shortcode *690# to subscribe with any mobile phone, without data services
The Orange Digital Center (ODC) is an innovation hub, with state-of-the-art facilities for young people to gain vital digital and entrepreneurial skills; to enable them to gain employment and become thought leaders.
On the 8th of September, 2022 Orange Sierra Leone Foundation celebrated a graduation ceremony for the first cohort of 32 students who graduated from the Orange Digital Center Coding Schools Web and Mobile App Development Course Programme.
All of the 32 graduates, are now internationally certified developers, having undergone the rigours of a 6 months course on coding, content management systems and IT culture.