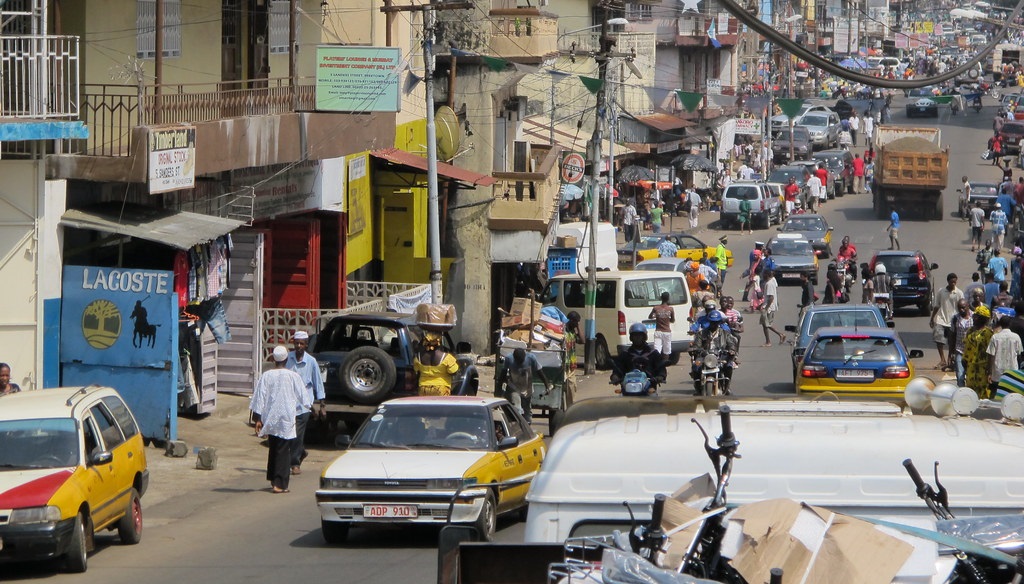 SLRSA Prohibits 143 Vehicles`
The Sierra Leone Roads Safety Authority (SLRSA) has prohibited 143 derelict vehicles from transporting goods from the Sierra Leone Ports Authority, quoting section 5 of the Road Traffic Act of 2007.
The prohibition exercise was witnessed by executive members of the Sierra Leone Indigenous Transport Owners Association, the Sierra Leone Police, and the Management of the Sierra Leone Road Safety Authority.
The authority noted that the action came after issuing a series of warnings to get owners of the affected vehicles to do repairs.
While addressing the owners of the affected vehicles, Acting Executive Director of SLRSA, James Baggie Bio said the exercise was intended to enhance public safety as the condition of trucks at the quay has always been of 'serious public concern'. He encouraged the vehicle owners to take their vehicles for repairs, noting that the authority will not allow any vehicle that had been prohibited to ply on any of the public roads in Sierra Leone.
According to Bio, the list of the 143 vehicles has been forwarded to the Inspector- General of Police for enforcement of the order.
The Public Relations Officer (PRO) of SLRSA, Abdul Karim Dumbuya reacting to this latest development said the police have the responsibility to enforce traffic in the country and that is why they forwarded the list to them for it to be enforced. He said it is the mandate of the SLRSA to prohibit vehicles that are not road-worthy.
"Any vehicle that is among that list, if seen on the street will be apprehended and its owner forced to do maintenance or put it up for auction,'' he said.
Dumbuya noted that they have held consultations with vehicle owners who made it clear that they have advised their members to abide by the regulation.
The Deputy Spokesperson for the Sierra Leone Police, Superintendent Samuel Saio Conteh however claimed they were not aware of the said list.