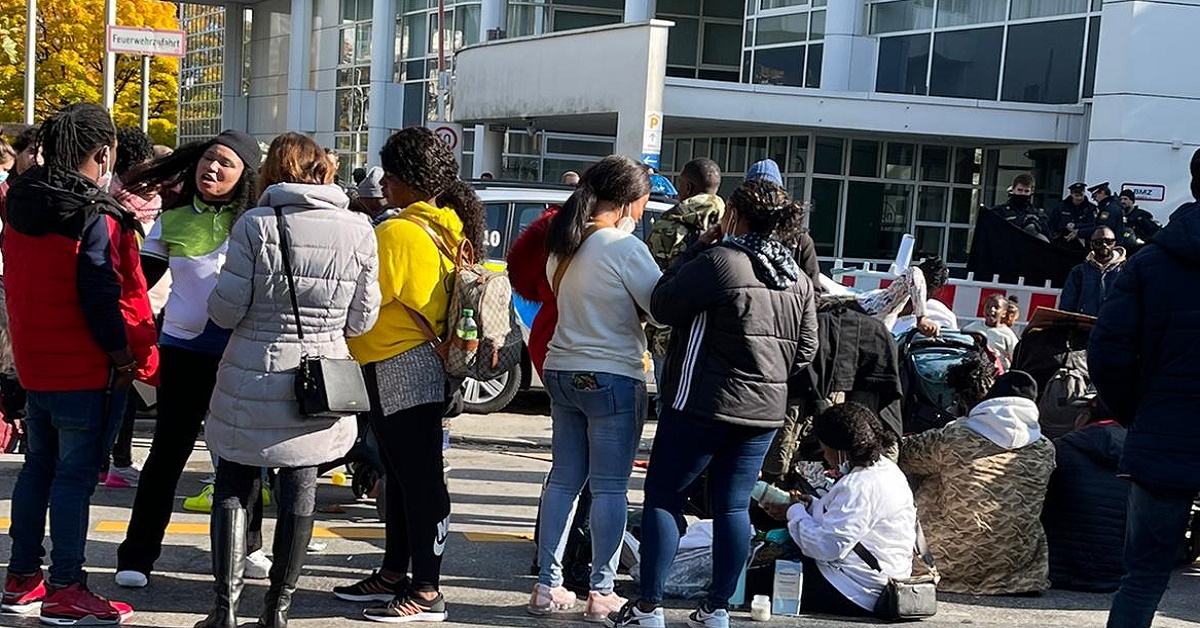 Over Proposed Deportation Order From Germany, Salone Asylum Seekers Expose SLPP Government
Thousands of Sierra Leonean asylum seekers who are living in Germany, and are at the verge of being deported, have registered their frustrations against the Sierra Leone government in their interventions to deport them back to Sierra Leone.
Ibrahim Kamara, one of the victims, explained to this medium that they are currently faced with a difficult situation in Germany, as most of them have spent years in that country, and some have even got children there, but are now faced with this ugly situation.
Ibrahim explained that most of them travelled to Germany through the Mediterranean Sea, passing through the rough desert in North Africa, and have faced all forms of humiliations and physical and mental abuse from the Arab people, with a good number of their colleagues perishing on the way, some died in the desert, while others on the rough sea. He stated that for them to have legal access to stay in that country, most of them sought different asylum, whereby some were granted and some are still on hold.
He said that they surprise to receive a letter from the German Government, which stated that the Government of Sierra Leone has sent a delegation to Germany to identify all Sierra Leoneans in that country with immigration problems, and that they should all go for an interview at a particular place. Some of them honoured the dictates of the letter, whilst those who did not, were forcefully arrested by the German police and brought to the interview panel.
He furthered that the letter also stated that the German Government has provided funds to the Government of Sierra Leone for the repatriation of its citizens, which was agreed upon by the Sierra Leone Government.
He stated that during the interview, the delegation from Sierra Leone will ask you to give them all your information and after that, they will issue an emergency travel certificate for you, which they will then hand over to the German Authorities. Kamara said that such document now gives the German immigration the greenlight to deport you.
He furthered that in some cases, you will be taken to court and sent to prison for few months before finally deporting you. This is done because the German authorities had originally asked them to produce their passports and home information, but they had refused.
Mohamed Sandy, another victim, said the moment that emergency travel certificate is issued and handed over to the German authorities; you will be deported at any moment. He stated that other African nations have boycotted the process, and they were expecting the Sierra Leone Government to do the same, considering the current economic situation in the country, and the financial contributions in terms of remittances being made to the growth of the nation.
Mabinty Daramy, another victim, disclosed that most of them sought asylum on the issue of female genital mutilation (Bondo Secret Society) but their asylums were rejected, as the German authorities argued that the First Lady of Sierra Leone, Madam Fatima Jabbie Bio, through her 'Hands Off Our Girls' Campaign, had stated that the country has no issue with women who refuse to be initiated into the secret society (Bondo Secret Society), and most of them fall within that category.
John Johnson, another victim, added that the deportation arrangement is unfair as most of them have started making families and have kids, and have also contributed immensely to the development of Germany and their home country, as they have been sending remittances to their families.
All the victims called on the Sierra Leone government to engage their German counterpart to see how they can resolve the issue, especially as the country is faced with a very huge unemployment challenge. They also called on Human Rights organizations, Civil Society organizations and the Media to proffer solution. This is according to The Times-SL Newspaper.