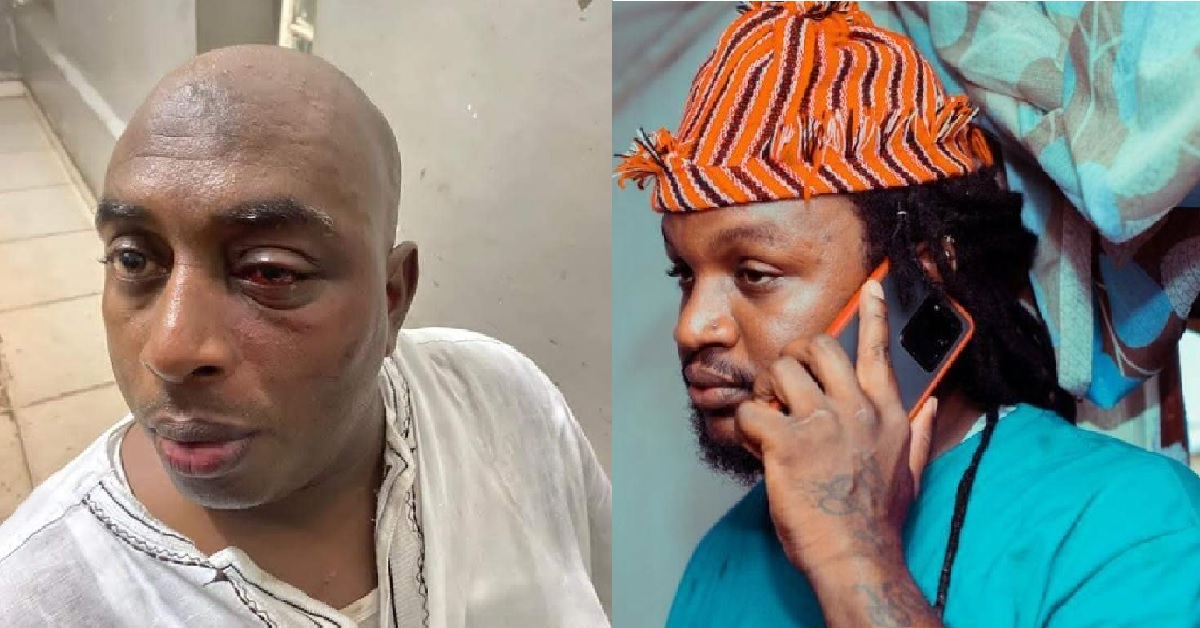 Business Man Who Was Allegedly Beaten by Boss La Finally Speaks Out
Popular business man, Osman Jalloh commonly known as O.J has explained how he was attacked by Sierra Leonean rapper, Alhaji Amadu Bah popularly known as Boss La and others at Swiss Spirit Hotel which led to the arrest and detention of Boss La.
Here is the explanation of the victim, Osman Jalloh;
Osman Jalloh said he went to Bo Town with his team and returned back to Freetown in the evening. On his way back, he decided to meet some of his business partners at Swiss Sprit Hotel at Spur Road. He drove to the car park when he a saw a car pool over behind him. All of the sudden, he saw some people that he never had an issue with and does not even know them.
On the scene, he was able to identify popular rapper, Boss La. According to him, he said he does not know Boss La. He said he might have seen him on a television but they never argue neither had a chat. Immediately they got closer to him, they attacked him. He also identified another person called Junior. The business man said he was completely robbed as they broke the back and front mirrors of his Range Rover Sport and took his bag and he was beaten with an object. The business man alleged that, his bag that was taken away by Boss La and Junior contained all his values like earpod, phones, documents, etc.
O.J commended Sierra Leone as a law-abiding country with rules and regulations. He said it is not right to rob someone in the name of celebrity. He condemned the action and emphasized on the beat he received from Boss La and co. He said his face, vehicle and other properties were damaged.
He added that, Sierra Leone is not a military state that Boss La, Junior and other gangsters can just rob people anyhow. He continues saying that, he has his family in the United Kingdom and they are feeling unsafe to come to Sierra Leone. According to him, Sierra Leone is not safe as you can easily got robbed in a hotel. He instructed Sierra Leoneans to ask Boss La if they have ever had an issue. He said he does not know Boss La and they never done anything together.
Osman Jalloh also alleged that, when Boss La was taken to the Police Station, he held police officers on hostage and slapped a female police officer and beat other people. He said Boss La is acting that way in the name of celebrity.
He concluded that, Boss La will not get away with it and the law should take its course. He called Boss La a threat to the society. He asked for the investigations to go on and promised to give more details as time goes on.