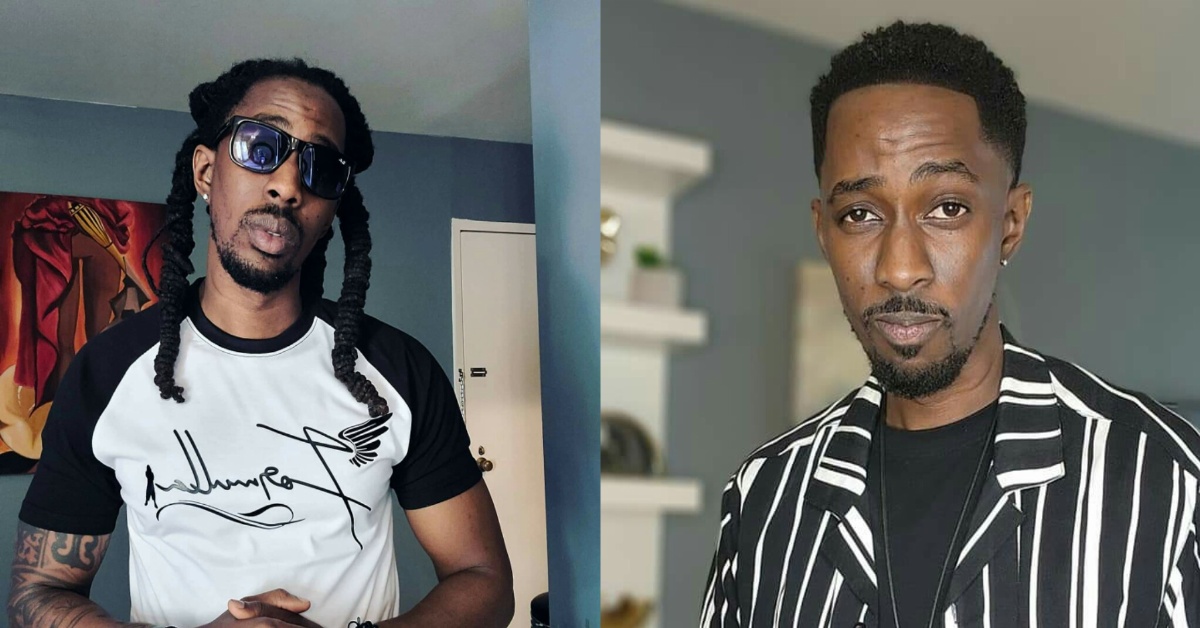 Menace da General Clears The Air on His New Looks
United States-based Sierra Leonean rapper; Dennis Bundu known as Menace Da General has on social Media clarified the reason for his new looks
Menace da General posted a picture on social media of himself with his dread cut off. This has caused mixed reactions among fans, and the rapper has taken to social media to clarify his actions
Read full post;
I contemplated for months letting go of the hair that I've known for most of my adult life. Coincidentally it finally happened right around the time of an ongoing situation back home, but people close to me knew I cut it. This has been my news the past week. I had these pics to share but couldn't post them. I had even planned a FB live to talk to fans about my new looks but couldn't do it because, in the end,d end seem insensitive.
My haircut has nothing to do with mocking or provoking what's considered to be a nation's fight for justice. At the same time,e I'd be lying to you if I say this was in solidarity with the fight against human rights violations. For m,e it was a choice and for my brothers, it was by force "torture". Saturday on a live interview was the first time people saw my new looks and so I might as well share the news with you all
Now I'm gonna keep this short. As for the ongoing fight against police brutality back home and what's happening to our brother LAJ, Many of us are saddened and WE ARE ALL AGAINST IT. It's sad, it's pathetic and we pray he gets out of this a stronger man.
I'm a patriotic Sierra Leonean first before anything, and if you know history, you know our bond is deeper than what you see on social media. Nor to just the wan wae loud and dae ala free him, but na di few good wan dem wae always dae for speak positivity na we lives, those people show us, tough love.
Mr 1ne, Speedo, Buju, and many others were there a couple of months ago when LAJ told them who Menace is to him. I love him as a brother, always told him I'm proud of his accomplishments, and most importantly to tread carefully.
Salone e mess up wan e don tay which is why some of we dae fet for educating we people dem wae nor know better. Politics, tribalism, regionalism, and mindset of the people na Fein don dreg we been this long.
Leaders dem go continue to use and abuse us unless we can speak a  language which is UNITY. I pain na you pain. Today's name, Tamara na you.
Many are not as loud on social media for valid reasons you may not know. So lastly, focus on the campaign, don't worry about who's on board. Don't make this about music or politics, make it about a Sierra Leonean, Inspire others to join, and don't intimidate them. One love. Stay strong Lajos