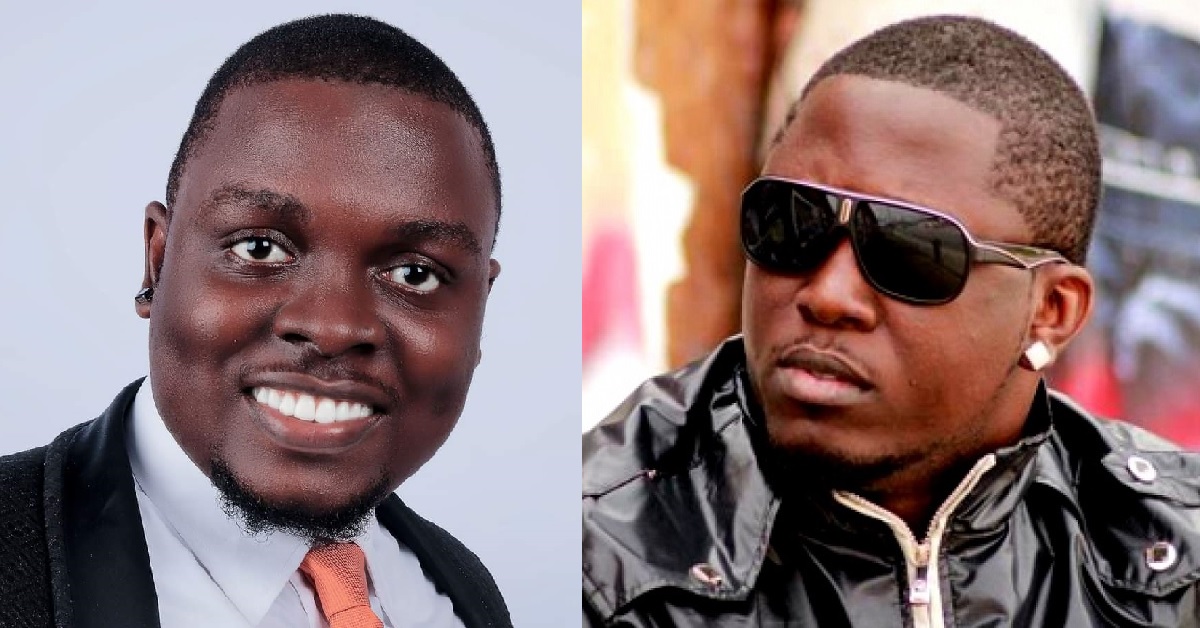 Richie Obama Writes Kao Denero Over Denial of Sierra Leone Comedians From Performing at Dubai Expo
Sierra Leonean standup comedian, Richmond Purcell Coker popularly known as Richie Obama wrote Kao Denero indirectly after their denial for the Dubai Expo.
Speaking on behalf of comedians in Sierra Leone, Richie Obama shared his academic qualifications on Facebook as response to Ambassador Kao Denero. According to Richie, Kao Denero made it clear on AYV TV that comedians in Sierra Leone can't perform in English. In that light, they are not capable to join the team for Dubai Expo 2020. The comedian brought instance of popular cultural singer, Amie Kallon who sings in local language (Mende) but was part of the team.
"My name is Richmond Purcell Coker also known as Richie Obama , Comedian of the Republic of Sierra Leone.
I am a holder of Diploma in Networking from Amity University, India. I am a holder of Diploma in Graphics Design from Banktec College, and a holder of Diploma in Computer Engineering from African Information Technology Holdings.
With reverence, I am also a holder of Bachelor of Social Sciences in Social Work from Fourah Bay College, University of Sierra Leone.
I work for and with Corporate institutions as a Professional and a career Professional Comedian of the Republic of Sierra Leone.
I may not be an expert in English Language but I am pleased to say that I have had many credit hours in English Language at the University and have had comfortable and impressive sessions with the use of the language both on stage and as a Professional.
Yes, I have had great stage performances using the English Language as a means of communication on countless occasions and they form part of the reasons why different shades of gatherings including the United Nations Office in Sierra Leone would trust me with their microphones.
This is not necessarily an industry's response to Kao's inference that comedians don't do shows in English thus the reason why they were not part of the Expo delegation (in his bid to justify the non-inclusion of the Comedy Industry in the delegation to Dubai), but I am as a person taking great exception to the seeming insult on all comedians by the Ambassador of Entertainment and Investment as was evident during his interview at the AYV TV Wake Up Sierra Leone program of 22/10/2021.
Also Read What Comedian Johanese Told Kao Denero
It's also important to note that, like Amie Kallon (with greatest respect to her and her work) who performed as a musician singing in one of our local languages at the Expo, Comedians do not need to hail from the 'British Royal Family' to successfully execute their trade, the examples and instances are countless.
For the records, r nor put me academic credentials for tok say Ambassador nor learn bette book or pass me oooo, r just dae show say r nor take lunch na me mama Aunty Hawa ihn hand for natin, even though r deal chap am for 'photosynthesis' practical. " He wrote