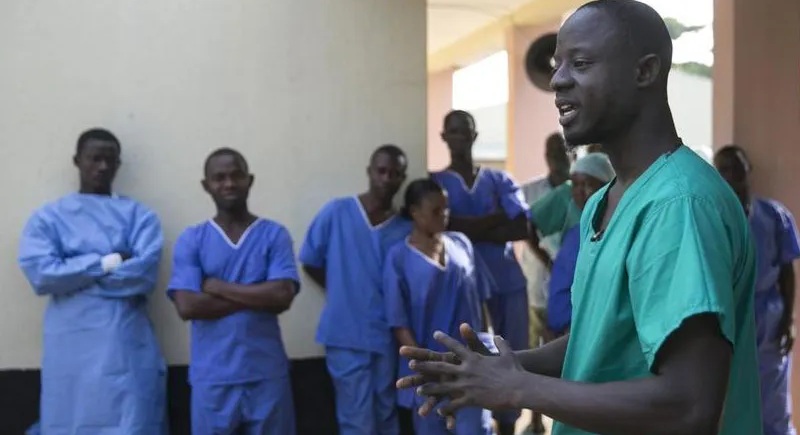 60 Health Workers Sacked in Kailahun
Report reaching this medium indicates that the services of some sixty health workers of the Serabu Hospital in the Bumpe Ngao Chiefdom, Kailahun district have been terminated  by the catholic mission without the consent and approval of the Board of Directors of the hospital and the health committee.
Expressing their frustration and disappointments, the residents said because of the love they have for humanity, some of the staff opted to volunteer for one month as per a memo that was posted on the hospital management.
"Instead of one month the staffs worked for four months without pay and could not tell which direction they were going as there were no drugs in the hospital. The staffs were referring patients to Bo for better treatment and those patients who do not have money, were left in the mercy of God. The death rate in the hospital is a call for concern" a senior stakeholder told this medium. The source said the Minister of Health and Sanitation visited the hospital and gave some words of hope to the staffs that were issued with pin codes because they volunteered for quite some time.
According to New Vision, one of the custodians in Serabu said that the agreement between the landowners and the catholic mission for the land on which the hospital is built was leased for one hundred years which he noted has expired years back.
The people continued that, several essential drugs including malaria drugs are not available in the hospital which is a cause for concern, adding that three Community Health Officers have decided not to continue working in the absence of a medical superintendent whom has also left because he was not consulted in the sacking of the sixty staffs.
The people however, calls for the intervention of the government to address the present situation which they noted is becoming unbearable.