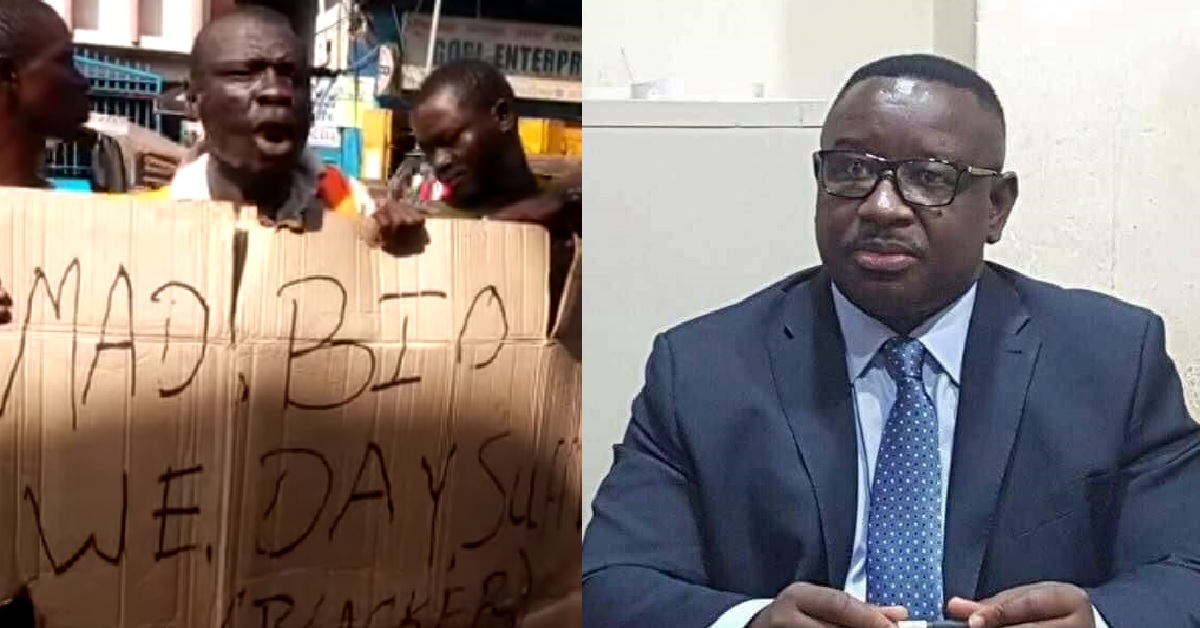 Court Sends Blacker to Pademba Road Prison For Insulting President Bio
Mohamed Mansaray (alias Blacker who many people called a lunatic) and businesswoman Kadiatu Yankaday have been remanded on Thursday after they were both charged with a count of public insult and provocation contrary to Section 2 of the Public Order Act 1965.
Fritong Post reports that both were arraigned before Magistrate Alpha Rashid Jalloh of the Pademba Road Court No.4, the police alleged in the Particulars of Offence, that on diverse dates between January 1 and April 23 this year, in the presence of Mohamed Fofanah, the accused persons made insulting remarks against President Julius Maada Bio with the intent to provoke him to breach of the peace. The document indicates that the crime was committed.
Both accused however pleaded not guilty.
Blacker (photo) told the court that he was lying down at the Connaught Hospital waiting to go through an anemia operation when police officers approached him and asked him to identify the 2nd accused as the person who collects money from Adebayor on his behalf. He said he refused to accept that because he did not know her.
Represented by 18 lawyers. Lead Counsel C. Pujeh submitted that certain requirements should to be amended pursuant to section 79 of the Criminal Procedure Act.
Counsel for the second accused, A. R. Mansaray Esq. made a bail application for his client pursuant to section 79 (3) of the Criminal Procedure Act, Act No.32 of 1965 but the request was rejected by Magistrate Jalloh who reference the serious nature of the offence. Consequently, both accused were refused bail and sent on remand whilst the matter adjourned to May 4 for further hearing.
Detective Superintendent of Police, Moses Moore is prosecuting the case.