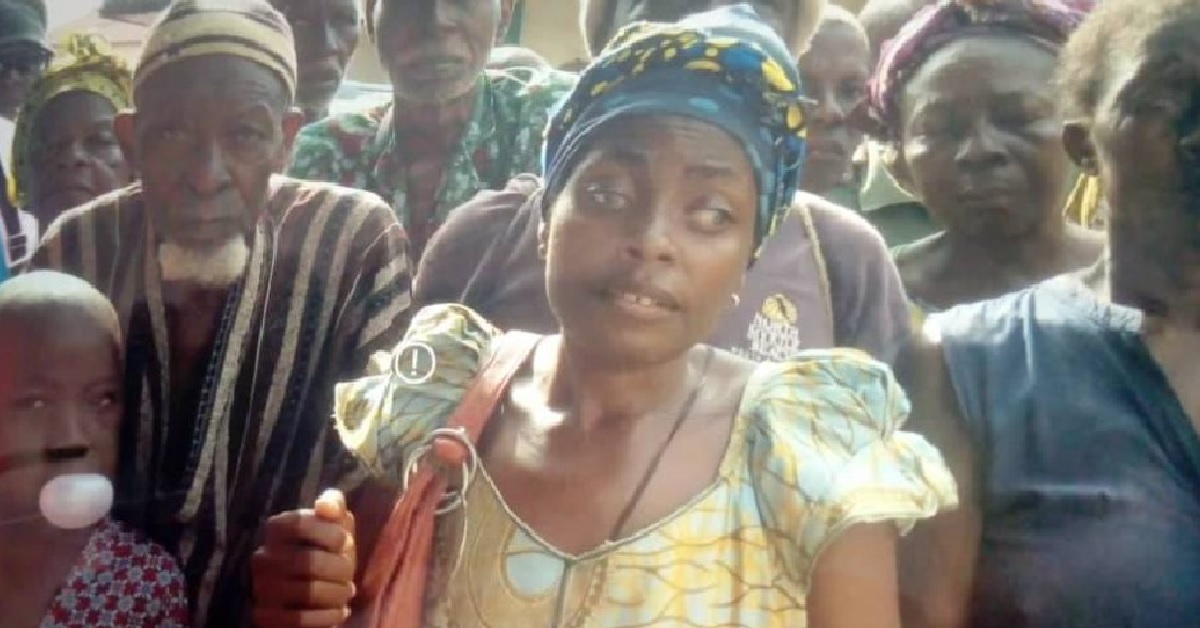 Disabled in Bo Protest Over Delayed SSN Package
Some disgruntled disabled in Bo have staged a peaceful Protest at the Bo Central Mosque over what they described as a delay and marginalization in receiving their Social Safety Net (SNN) package from the National Commission for Social Action (NaCSA).
Speaking to A-Z Newspaper in a downbeat mood, one of the protesters with visual impairment, Janneh Vamboi said that "from last year June, NaCSA conducted a registration at Kalie Street, Gbetewoma in Bo. I sat to the exam and they told me that I passed and was qualified to benefit from the social safety net. My photo was taken, but the first money that came, I did not benefit from it."
She disclosed that the second one came and did not benefit from it. "We are hearing that another payment is coming and is going to be the last one. It is being delayed. I do not even know whether I will benefit or not, but let NaCSA know that the money is for us", she explained.
A-Z Newspaper reports that, Madam Vamboi acknowledge of the President and its international communities to cater and budget for them while they are not actually benefiting. She was left with no option than to pose a question; "Why are they treated us this way and is it because of our status they are treated us this way? We are pleading with the Disability Commission to intervene to ensure that what dues us is given to us."
Another affected disable, Foday Kaifala said "I went to NaCSA office during the first phase of the distribution and did not benefit from the social safety net. I was registered but did not benefit. But if we have heard about another payment on the way and don't know whether we might benefit of not; this is worrisome."
While Joseph Sam said that "we have a President that take the disability issues serious but those he appointed to manned the office are undermining him and it is good that effort should be made for our concerns to be looked into and we are expecting the disability commission to push our issues for the other authorities to step in and address it."
Reacting to the concerns of the disgruntle disables, Regional Coordinator for the National Commission for the Persons with Disabilities in the Southern Region, John Conteh said that "we want to continue to register our appreciation to President Bio for his social safety programs to ensure that the disables  benefit from it.''
He further added… that "I understand the plight of my constituents. We are also looking at their frustration and disappointments. But I want the people to know that NaCSA is implementing the Social Safety Net in collaboration with the Disability Commission, Anti-Corruption Commission and the Local Councils and there is a structure in place for the social safety net program."
"This is a grant from the World Bank with conditionality's attached. World Bank sets out criteria for somebody with disabilities to fulfill before qualifying to become a beneficiary .and councilors and ACC including other stakeholders were part of the verification process to ensure that there is transparency and accountability," Conteh said.
Conteh said that "this is a pilot phase of the Kick Po Social Safety Net. NaCSA is yet to disburse any money but they are trying in all level to make payment and the backlogs of the beneficiaries will be given. Those who should receive payments for two months will surely receive them."
He however pointed out that those whose names are not in the data base for payment will not benefit as that been communicated to them. Those who should be paid should exercise patience. It is the matter of following procedures as World Bank funding will come in tranches, Conteh encouraged.